Description
Workshop description
This is a three week workshop taking you through a step by step guide to leatherworking using leather reclaimed from the fashion industry. You will learn the basics skills such as cutting, hand-sewing and adding clasps and fittings to you newly created leather piece.

WEEK 1 / LEATHER JOURNAL 13TH FEBRURAY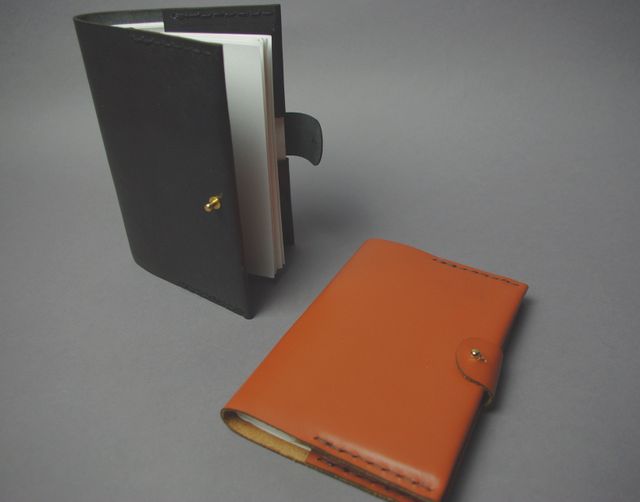 Create a simple yet beautiful leather-bound notebook cover and notebook inserts. Perfect for drawing, sketching or just keeping track of your life, this stylish notebook cover is an essential part of any busy individual's everyday bag.
You will learn how to:
Sew a five-hole pamphlet stitch notebook

Make a leather journal cover

Add a stud closure

Insert new booklets

monongram your finished journal
What Experience do I need?
Perfect for the absolute beginner you will be guided through measuring marking, stitching and cutting out to craft and assemble your notebooks and notebook cover.
What will I make?
Local Leathersmith Chanelle will demonstrate how to stitch your leather to create a leather bound cover for your handmade note inserts. You'll also learn how to add a chic brass stud closure giving your leather cover a professional finish.
WEEK 2 / LEATHER PLANT HANGER 20TH FEBRURAY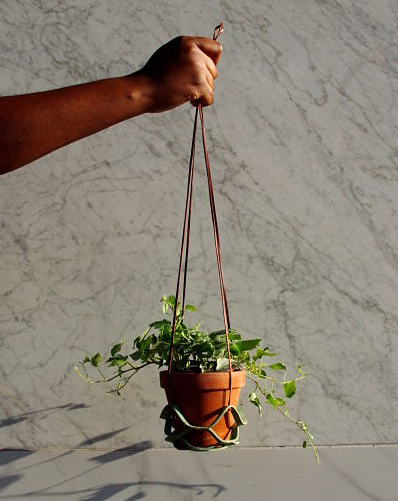 In this class, Chanelle shares her technique for making a very simple yet beautiful leather planter from one connected piece of leather.
This is a great class for learning some basic leather-working techniques, like how to cut, mould, and punch holes with leather. You will follow a circular pattern inspired by a maze style design to create a pop out 3 dimensional plant sling. Perfect for the impatient DIYer! You will learn how to pattern transfer and cut leather to make this simple macrame effect leather planter.
What will I make?
At the end of this 2.5 hrs class you will take home a stunning new plant hanger and free plant to showcase in your home.

WEEK 3 / LEATHER COIN / CARD HOLDER 27TH FEBRURAY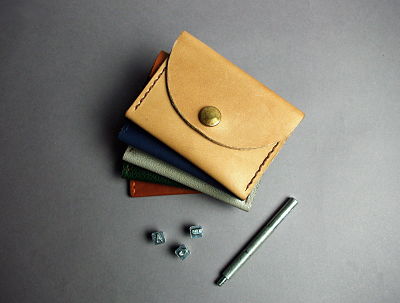 In this 3-hour workshop, you will learn basic leather craft skills to make your very own personalised leather coin / card holder. This session brings together all the skills acquired in the previous weeks offering you the chance to put into practise your newly learned skills. This also a stand along workshop that can be booked without any prior knowledge.

What will I make?
Choose from a selection of reclaimed leather and a variety colorful stitching thread, to make your wallet truly unique. Chanelle will guide you on how to hammer stitching holes and use the ancient art of the saddle stitch to craft your own wallet. Add a closure before finishing off your completed wallet with your or a loved one's initials using a hot foil stamp.

Who will be teaching me?
Chanelle Joseph is the self-taught creator, maker, and educator behind Studio Nelle. Reclaiming leather normally discarded by the fashion industry. Chanelle uses traditional techniques to create modern, simple practical accessories for everyday use.
Do I need to bring anything?
There are no hidden extras. All leather and tools are provided in the course fee. Plus a free glass of wine!