Video expert explains how to create professional looking video on your mobile phone!
About this event
✨ Free training with certification ✨
What can I expect?
Dayana explains how you can create professional looking video simply using your mobile phone. Join this 1-hour informative and interactive talk with industry expert, Dayana del Puerto.
The training will be delivered in English.
Eligibility
This course is open to anyone that lives in Cardiff between the ages of 11-25.
Certification
After the course, all attendees who fill in a very short feedback form will be emailed a certificate.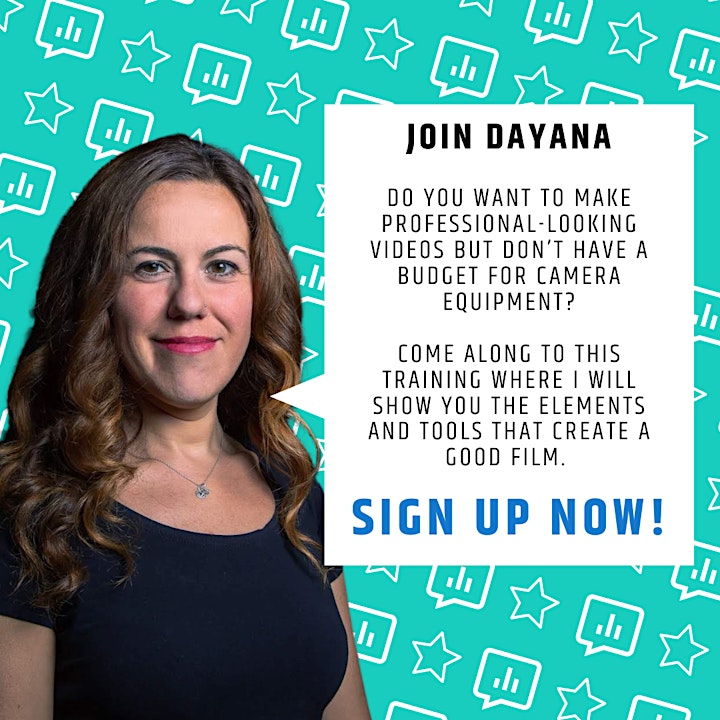 Organiser of Introduction to Filming Video on Mobile
Mae ProMo-Cymru yn gweithio i sicrhau bod pobl ifanc a chymunedau yn wybodus, wedi'u cysylltu ac yn cael eu clywed. Rydym yn cydweithio i greu cysylltiadau rhwng pobl a gwasanaethau gan ddefnyddio creadigrwydd a thechnoleg ddigidol. Yn cefnogi'r trydydd sector a'r sector cyhoeddus i ddychmygu, profi a chreu gwasanaethau gwell.
ProMo-Cymru works to ensure young people and communities are informed, engaged, connected and heard. We work collaboratively to make links between people and services using creativity and digital technology. Supporting the third and public sectors to imagine, test and create better services.