| | |
| --- | --- |
| Introduction to Filthy Lucre - Your Relationship With Money and Work (Exeter) | |
Event Details
Cathy runs workshops to deal with the sticky issues and uncomfortable feelings of financial exchange with clients. This event is an introductory talk.  You may use it to see if you would like to join a day workshop, or simply for the value it provides in itself.
In this powerful session Cathy will take you through an exploration of our relationship with money and reflect on some of the dynamics of clients paying for your time and expertise. With arguments about money being the top predictor of divorce, our ability to attend to financial exchange for our work with clarity and confidence is essential in building secure working relationships and a good reputation. We don't want clients going away with a grumble, and yet we still want to charge a fair fee for our time.
"Really enjoyed your talk, helped me with a couple of decisions!"
If you find setting a charge rate and sticking to it difficult and are open to changing your relationship with money then this talk is a great opportunity for you to gain some really useful and practical ideas. Learn how to manage your time better and tighten up your agreement with your clients - new and old.

"Thanks for a very thought-provoking session"
There will also be time to network afterwards with the group over a cuppa and chat on a one to one with Cathy if you wish. 
 This talk is for you if:
You are self-employed
You find charging for your service, setting a fee, or sticking to it difficult
You block yourself financially
You are open to changing your relationship with money
---
 Who is the speaker?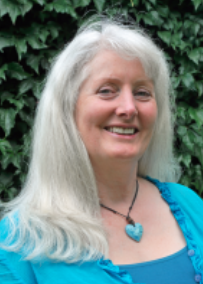 Cathy has 30 years in the business of therapy and her relationship with charging for her time has evolved.  She has explored her own beliefs deeply, and also the psycho-dynamics of money in a helpful relationship. 
In her own work, she has tussled with, and grown through, issues around self-limiting beliefs, assumptions and projections about money. Appropriate discussion about fees creates clarity for clients which builds confidence in you. 
There is a full day workshop on Friday 23rd June for a deep exploration which will significantly raise your confidence in dealing with money issues in your business. Details here:  http://bit.ly/2qEmewC
When & Where

Exeter Mind and Body Clinic
Choristers House
Exeter
EX1 1AJ Exeter
United Kingdom


Organiser
Cathy Towers - Professional Training
(Also co-work with Sue Haswell of Big Results Training
on Boost Your Inner Business Person workshops)
Do you offer a service which is deeply personal and find that conventional marketing does not sit comfortably for you? You need a perspective which is about the relationships you have around your business.  I offer a considered psychological approach to improving your confidence in relational marketing in three areas:
THE INTERPLAY OF MONEY AND WORK
SPEAKING ABOUT YOUR WORK
PREPARING TO MARKET
My name is Cathy Towers and I have been a psychotherapist in private practice for about thirty years. I speak and run workshops on the topics above.
If you are looking for a "six-figure income" as promised by many business coaches, then I am not your woman as although I teach about money, earning it is not what I focus on. Why? Because I believe when we do work that we are passionate about, and involves SERVICE then money is rarely the driving force and making it the main focus creates conflict not comfort.   I focus on the beliefs and behaviours we have around money, and the parameters we set in our business.  That way we ensure that earning a fair fee feels good not bad.
If you are seeking the skills and confidence to become professionally visible in a way that feels clean, ethical and authentic, then I'm worth a conversation.  My principles are not compromised and I can still pay the mortgage!
Introduction to Filthy Lucre - Your Relationship With Money and Work (Exeter)