Description
This full-day workshop will provide delegates with a broad overview of international human rights law and how it operates in the UK. Aimed at individuals and professionals (legal and non-legal) whose work may affect rights, freedoms and entitlements, it will set out the various international legal instruments and their applicability in the UK. More specifically, it will focus on the UK human rights landscape: what rights do we actually have in the UK? How do we enforce them? What does the future hold for our human rights? The workshop will be interactive and include case studies relevant to delegates' backgrounds.
Objectives
By the end of this workshop, delegates will be able to:
Recognise the various international human rights law instruments and understand how these instruments apply in the UK

Understand what the specific rights set out in these legal instruments entail and when they are engaged
Explain when, how and who can enforce these rights in the UK
Target Audience
This workshop will be of interest to individuals and professionals whose work may affect or touch upon rights, freedoms or entitlements. It may particularly be of interest to individuals who work in statutory services, third sector organisations, or public interest groups or associations. It may also be of interest to legal professionals who do not necessarily work with human rights day-to-day yet wish to gain more knowledge in the area.
Facilitator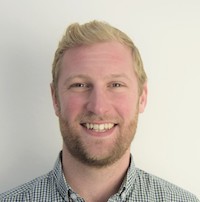 Andy Sirel is an Associate and heads our project JustRight for Refugee Children. He has an LLM in International Human Rights Law and has been working in human rights law for over 7 years. Andy spent two and a half years working in a national law centre, leading a project providing legal representation to migrant children and young people. He is experienced in working directly with unaccompanied asylum seeking children and child victims of trafficking, as well as previously accompanied migrant children in care. He is particularly interested in age assessment, access to education and ensuring that migrant children can access their rights and entitlements in local authority care. He currently sits on Scottish Government working groups on child trafficking and age assessment.
---
Terms of Booking: JustRight Scotland may occasionally require to cancel a workshop, change the timing of a workshop, the date, the facilitator or the venue. If we do cancel a course, we will offer a full refund to delegates unless they agree to transfer their bookings to an alternative date. If you are unable to book online with a credit/debit card and would like to be invoiced instead, please ring us on 0141 406 5350 or email Jen at jen@justrightscotland.org.uk.