An introduction to two subjects: MATLAB and numerical computing.
About this event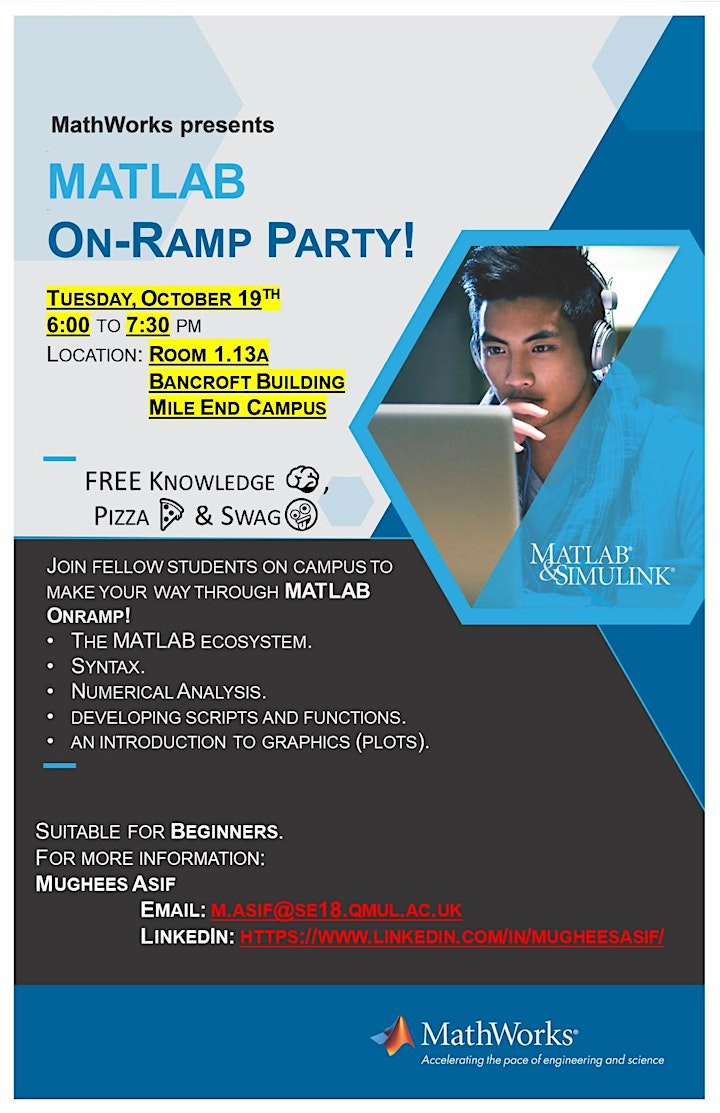 MATLAB® combines a desktop environment tuned for iterative analysis and design processes with a programming language that expresses matrix and array mathematics directly. It includes the Live Editor for creating scripts that combine code, output, and formatted text in an executable notebook.
Join fellow students on campus to make your way through MATLAB Onramp!
Topics covered:
The MATLAB ecosystem.
Syntax.
Numerical Analysis.
Developing scripts and functions.
An introduction to graphics (plots).