Description
Are you a sports therapist or sports massage therapist? Are you looking to increase your knowledge and practical skills surrounding muscle energy techniques? Do you want a refresher on the clinical use of muscle energy techniques? If you answered yes to any of the questions above you may be interested in the following course!
Sports therapists and Sports massage therapists regularly use muscle energy techniques for a number of conditions and pathologies such as chronic muscular tension, stiffness or injury. The aim for muscle energy techniques is to gain muscular relaxation and lengthening to achieve an increase in range of movement, improved biomechanics and a decrease in pain.
Muscle energy techniques also known METs or PNF stretching are a form of manual therapy technique that aims to increase muscle length and pliability. METs can be defined as a manual therapy technique that involves a voluntary contraction of muscles in a controlled direction against a counterforce applied by the therapist.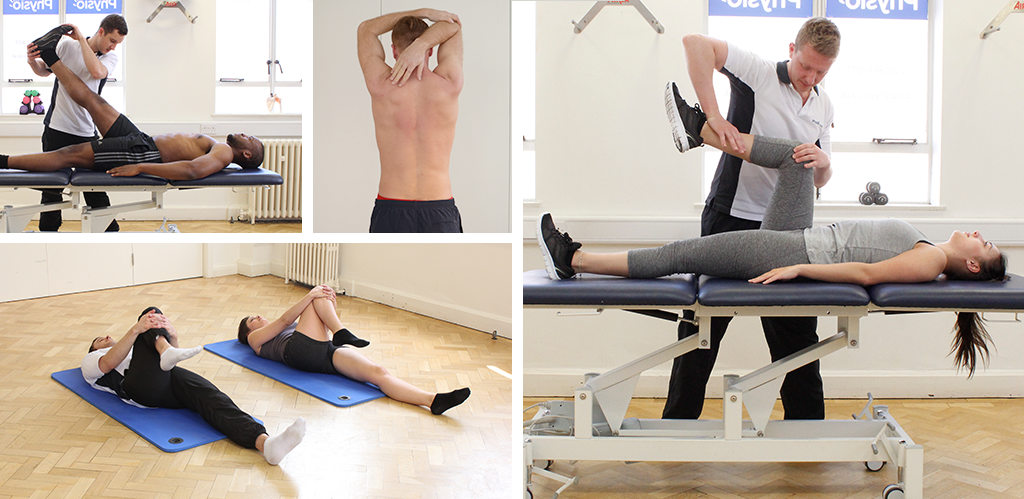 Muscle energy techniques are based on the concept of reciprocal inhibition and post isometric relaxation, facilitated by the golgi tendon organs. The theory of reciprocal inhibition states following maximal contraction of a muscle the opposite or antagonist muscle achieves maximal relaxation. Post isometric relaxation is another theory METs are focused upon which states following maximal contraction comes maximal relaxation within that one muscle.
Physio.co.uk are running a workshop for all sport and massage therapists to help increase or refresh their knowledge on the theory and practical skills surrounding muscle energy techniques. The "introduction to muscle energy techniques" workshop will include both theoretical and practical components. The workshop will initiate with a theoretical and interactive presentation focused on the background and theory behind muscle energy techniques. Following this, the workshop is mainly practical based as it aims to improve your confidence and knowledge of performing muscle energy techniques. During the practical section of the workshop you will have the opportunity to practice performing muscle energy techniques under the supervision of our experienced therapists on a range of muscles and case studies. This is a unique opportunity to improve your patient manual handling techniques and listen to the experiences of our therapists.
Please note this workshop is CPD only and therefore will not achieve a qualification to practice following your attendance. You should always check your scope to practice and insurance when learning new skills.
The course will be held at our St John Street clinic on 5th May 2018 . It will start at 10am and finish at 3pm. Lunch will be provided.
All tickets purchased for this course will be non-refundable