Description
Please note due to high demand, we will be limiting attendence to two staff from each business.
Autodesk Navisworks is a software tool that takes construction projects to the next stage of the Building Information Modelling (BIM) process beyond 2D/3D modelling software, i.e. Revit, to 4D/5D BIM requirements.
Navisworks software lets Architecture, Engineering and Construction professionals holistically review integrated models and data with stakeholders during preconstruction to better control project outcomes.
Autodesk Navisworks Manage lets you reliably share, combine and review detailed 3D design models from multiple file formats. Clash Detection tools let you quickly analyse interferences in a single model environment to find faults before they become on-site problems, thereby reducing project construction time and saving money. Real-time visualisation and simulation allow you to validate design performance and reduce waste.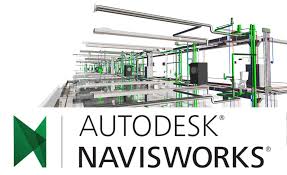 This course is an introduction which provides a 'hands on' overview of many of the basic uses and advantages of Navisworks software.
This is an ideal introductory course for Architects, Engineering and Construction professionals, and anyone who has construction background and a working knowledge of a BIM 3D Modelling software.
Course Prerequisites:
A working knowledge of a BIM 3D Modelling package such as Revit is required.
Experience of construction related task scheduling software is desirable.
You will be introduced to Navisworks software and shown how to navigate the user interface.
The course includes:
Overview of the three versions of Navisworks.

Opening and appending files

Saving, merging and refreshing

The Autodesk Navisworks Engine

Selection tree and selecting objects

Hiding objects & overriding materials

Object properties

Measuring and moving objects

Selection and search sets

Viewpoints
Comments and redlining
Sectioning and links
Clash Detective Overview
Setting clash rules
Clash results
Clash test reporting
This course is taught on PC computers.
Refreshments throughout the day and a buffet lunch.
This workshop is funded by ERDF Green Business Program and as such only SMEs based in Coventry and Warwickshire are able to attend. Eligibility will be verified when completing registration details.
SMEs who attend may also be able to access grant assistance from delivery partners to fund the costs of software licensing and certification.