Sales Have Ended
Ticket sales have ended
See you soon! Follow us on socials @LMFnetwork --
Sales Have Ended
Ticket sales have ended
See you soon! Follow us on socials @LMFnetwork --
To discover the difference between neurodiversity and diversity, discuss personality perceptions and define methods to build equity.
About this Event
Main objective :
To discover the difference between neurodiversity and diversity, discuss personality perceptions and define methods to build equitable processes for inclusive cultures from the recruitment to retention stages.
Learning outcomes:
The team will discover the different kinds of neurodiversity in the workplace and areas of personality.
There will be education on the various factors which influence personalities and communication within the workplace, as well as learn the multiple elements which define neurodiversity.
We will work together to build a DEI action plan, where team members will pledge their next steps towards owning the power and actively becoming champions of DEI. The team will leave with clear actions to implement in order to create a welcoming organisation which champions diverse personalities.
Keywords: unconscious bias, diversity, inclusion, personality, neuroscience, neurodiversity, mental health, belonging, culture, personality, communication and leadership.
Who is the host?
Sonya Barlow is an award winning entrepreneur, founder of the @LMFnetwork, diversity business coach and motivational speaker.
Her efforts are focused on bridging the skills gap and creating inclusive cultures. She has delivered two TEDX Talks; a handful of European keynotes; 210+ skills based-workshops, had her business-based articles published in Metro newspaper and Sifted EU and partnered with global companies such as; Google, Santander, Vodafone, Oxford University, Institute of Coding, GoCo Group, Barclays, Financial Times and PWC. In 2020, she was named as one of the Most Influential Women in Tech (Computerweekly), Winner of the Women in Software Changemakers (Makers and Google), Top 50 BAME Entrepreneurs (TechRound) and Future Shaper 2020 (Marie Claire). In 2021, Sonya will be a published author sharing her debut handbook on entrepreneurship, business & becoming your own boss! @sonyabarlowuk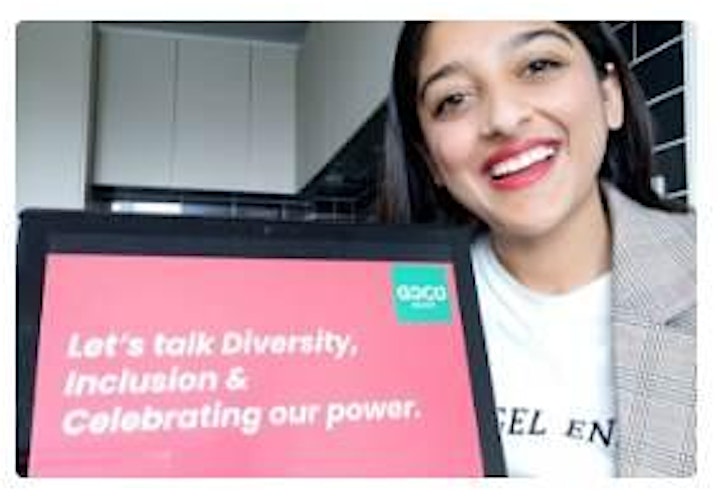 What is the LMF network?
The LMFnetwork is a global social enterprise (not for profit) focused on empowering, enabling & educating womxn and marginalised groups into tech, entrepreneurship & digital.
We specialise in designing and delivering accessible programmes and supporting a global community. We've gone from a brunch club to a social good brand based on what the community wanted. We are a real community run by real people.
Since launching in May 2018, the network has facilitated 200+ workshops globally, upskilled 5000+ people, nominated for 3 national awards and engaged with over 35,000 online. With it's roots firmly in London, we now have our first international chapter in Toronto, Canada and are launching our first university society with Queens University, Canada.
The LMF Social Mobility Pillar, led by Maya Welford, was set up in response to the fact that while some progress has been made with levelling the playing field to reduce barriers for those from lower socioeconomic backgrounds, there's more work to be done - we aim to make a positive contribution in this space. This series of workshops were developed in response to survey findings which informed us about the skills people are interested in developing.
Email : hello@LMFnetwork.com