Learn the success mindset. Take control of your thoughts and emotions, along with communication skills. Set goals you will achieve.
About this event
Are you:
Ready to take your life to the next level? Fed up with the fact that the world seems to be against you? Frustrated that others do not seem to listen or understand you? Disappointed with your home life, business or career success? Finding barriers to success at every turn? Lacking the confidence you desperately want? Feeling the weight of emotional and personal baggage drag you down?
Is it time to take control! This course will show you how.
How would you like to understand the secrets of the most successful and confident individuals of all time?
How good would it be to be able to understand and control what is going on inside your own mind?
Would you love to be able to communicate easily and effortlessly, getting your point across in a way others can relate to?
How would you like to be able to use every resource you have to focus on achieving success?
Well all of this and more is possible when you attend our Introductory Certificate in NLP.
This fun, empowering and inspiring one day training is packed full of practical techniques and skills that will make you a master of your mind and emotions. It introduces you to the powerful world of Neurolinguistic Programming (NLP) which combines the best that psychology and neuroscience has to offer.
What will you learn?
Empowering beliefs and mindsets for achievement
How we make our models of the world
What your unconscious mind can do for you
How to communicate with everyone in their preferred style
How to get instant rapport with anyone
How to turn a negative into a positive
How to set a goal that is compelling and you will achieve
All of this and more can be yours when you attend. The learnings you gain from this day can be the start to transforming or accelerating your life, career or business.
How many delegates are on each course?
Places on this training are strictly limited to no more than 10 delegates so that we can give you the personal attention that you deserve and answer all of your questions personally, SO BOOK NOW TO ENSURE YOU GET YOUR PLACE!
Quotes from previous delegates:
"ABSOLUTELY INSPIRATIONAL"
"OPENED MY EYES TO WHAT COULD BE"
"TOTALLY WORTH IT"
What is included?
The price includes refreshments and a buffet lunch at the venue.
How can I get to the Venue?
The venue is easily accessible by car, bus and Metro.
Click HERE travel instructions
What about car parking?
There is ample parking at the venue on a first come, first served basis.
Delivered by an INTERNATIONALLY ACCREDITED TRAINER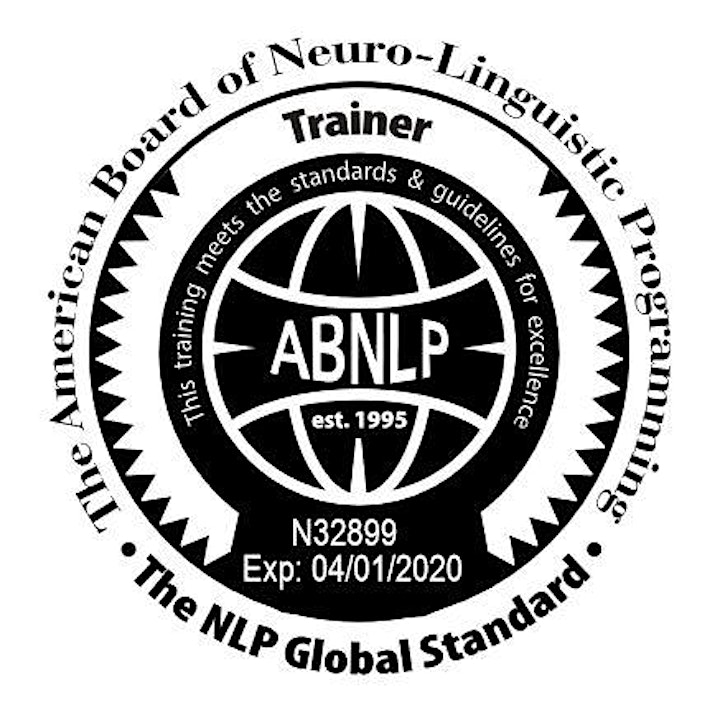 Organiser of Introduction to NLP (Personal Empowerment and Success Training)