Introduction to NLP Therapy - Level 3

Saturday, 16 January 2016 at 10:30

-

Saturday, 23 January 2016 at 16:30 (GMT)
Event Details
Level 1 - Introduction to NLP and coaching
Level 2 - Introduction to NLP and coaching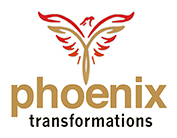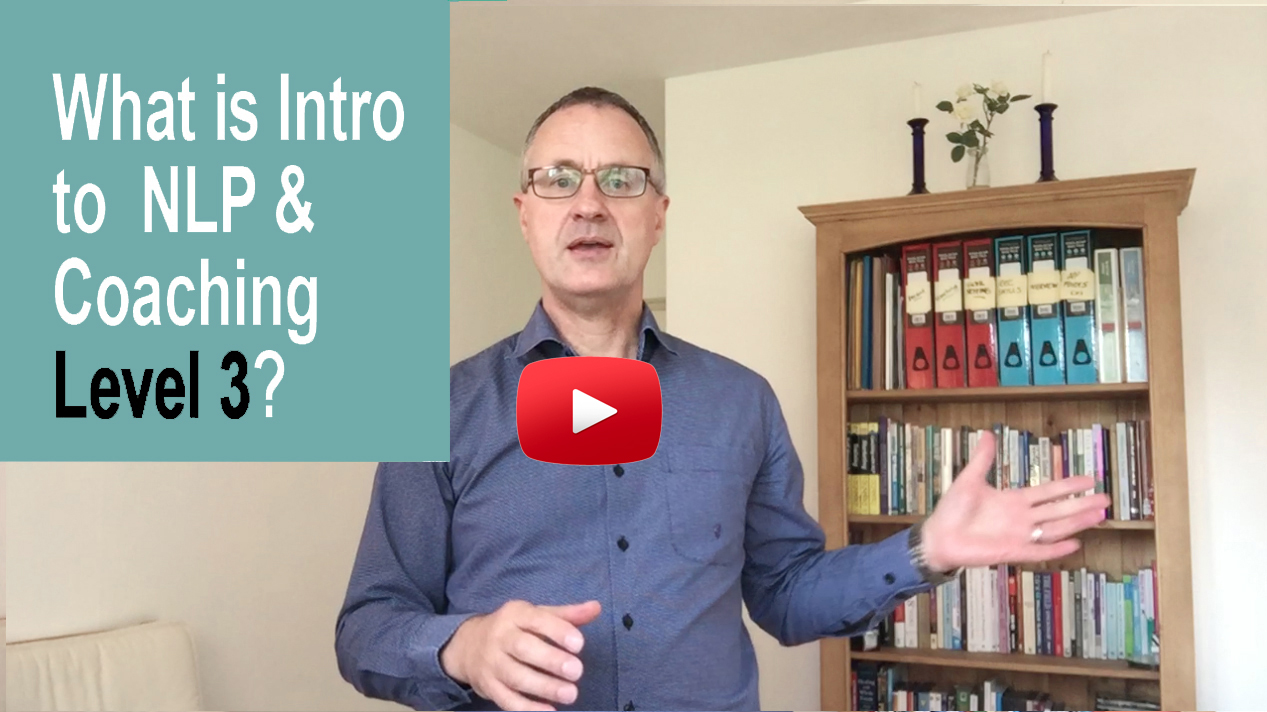 Introduction to NLP Therapy ~ Level 3
 2 Day Programme
Sat 17th & 24th Jan 2016
 10.30am - 4.30pm
  Richmond Business School
 Richmond TW9 2RE.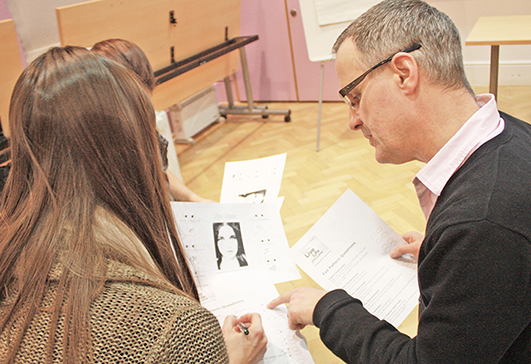 "Thank you for the goal setting session and the parts integration script. I enjoyed it and it helped me gain more confidence. I have almost finished my business plan :) and I have further ideas with my business that have emerged since practicing the NLP parts integration process. So a big thank you!"
Anna - Business Entrepeneur
Are you already a coach, counsellor, psychotherapist or in the caring or advisory profession? Or are you perhaps just interested in self-development and achieving more of your potential? Would you like to gain a new perspective, a fresh way of doing things that will accelerate the results you're achieving for yourself and your clients?
The technologies of both NLP and coaching combined will provide you with a direct and systematic approach to apply. NLP and coaching/therapy are practical, outcome-focused approaches that work effectively to get you results!  
My Level 3 two-day course will introduce you to the world of NLP and therapy. Learning in a small group means that as you practice you are observed directly by me and given instant feedback so you can implement what you are learning straight away building your confidence quickly.
You will invest 70% of your time in my training room PRACTICING. By practicing, learning and applying NLP and therapy techniques, you will go away with new tools and new ways of doing things that will bring you effective results. 
For more specific information about the content for the two days training 'Introduction to NLP and Coaching ~ Level 3' and how the training can benefit you, please see below (You can also contact me, Mark Phoenix, by phone on 079 8443 2919): 
Level 3 
Introduction to NLP and Coaching 
2 Day Programme
Content ~ Day 1
Introduction to the day and the 2 day course/outcomes

Difference between NLP coaching and NLP Therapy. When to do coaching and when to do therapy

Strategy elicitation, scramble and installation (Changing unwanted behaviours/habits/phobias)

Identifying and changing Limiting Beliefs and Negative Emotions

Introduction to the NLP Detailed Personal History (The information gathering stage of a therapy session)
Content ~ Day 2
In pairs practice eliciting a detailed personal history from each other

Practice 'designing' an intervention for the clients 'problem' using a variety of appropriate NLP 'tools' and then applying the intervention

Review and feedback

What's next? Certificates awarded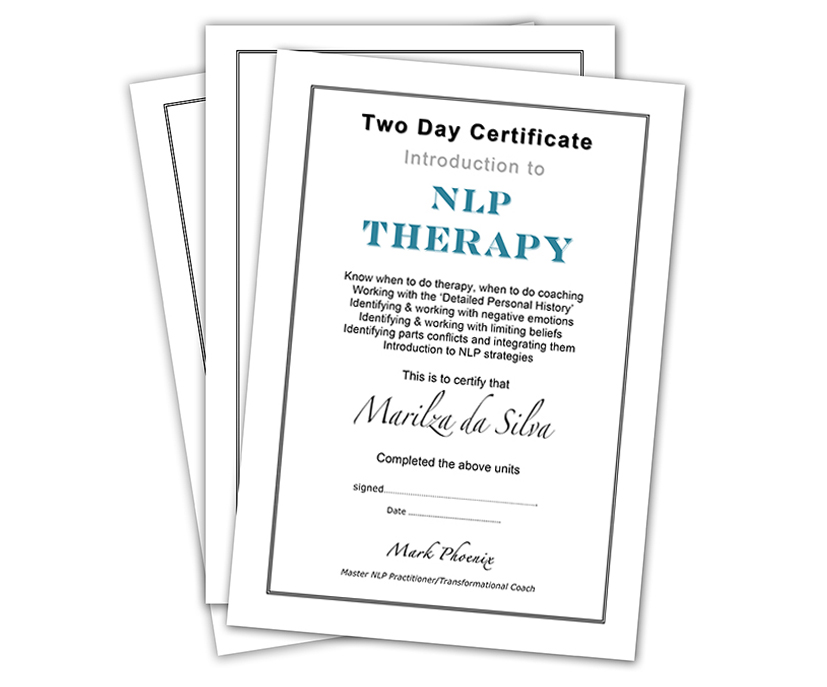 You will be awarded a certificate on the successful completion
of all the units for each of the 3 levels you attend.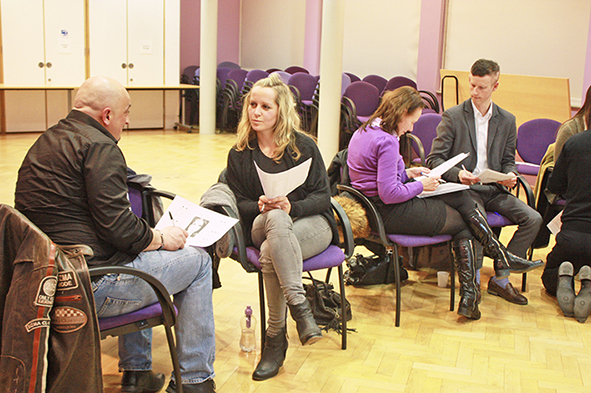 Students work in pairs practicing asking questions from the detailed personal history question sheet , can take up to 2 hours but will pay dividends for the client in the long term.
Right! So you've completed Level's 1 and 2? You've attended the practice groups and you're ready for the next step up! Some client's challenges will go beyond what can be achieved in coaching sessions and will need some further in depth 'intervention' work including carrying out a Detailed Personal History, Time Line Therapy, NLP parts integration and strategy change work. This is where we now go beyond coaching into the 'Magical' world of NLP Therapy, shifting more deep rooted 'problems' with some of the more 'advanced' yet simple NLP techniques.
One of the benefits from the course is that the groups are small, which means you get observed and given feedback directly by me.
Level 3 is ideal for those who have completed Levels 1 and 2 and also for those who have completed their NLP Practitioner and Masters training but who have not practiced for a while and subsequently need to brush up on those skills with more practice. Level 3 involves a short telephone interview and course preparation. Level 3 really develops your repertoire as an NLP therapist and enables you to work with your clients on more deeply rooted issues.
These are some of the areas we will be covering in Level 3:
NLP Therapy

Strategic Visioning

Changing Limiting Beliefs / negative emotions

Quantum Linguistics

Detailed personal history

Parts Integration

Hypnosis

Metaphors

Continued practice in small groups

Feedback and Revision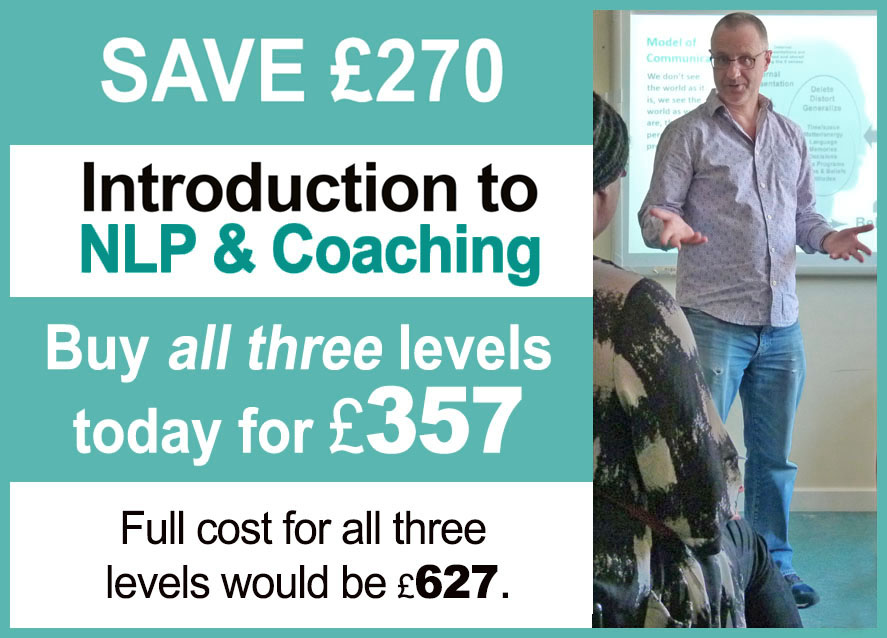 Go to Ticket Type at the top of the page and choose 
'AdvancedBookingForAllThreeLevels'
Level 1 - Introduction to NLP and coaching 
Level 2 - Introduction to NLP and coaching / therapy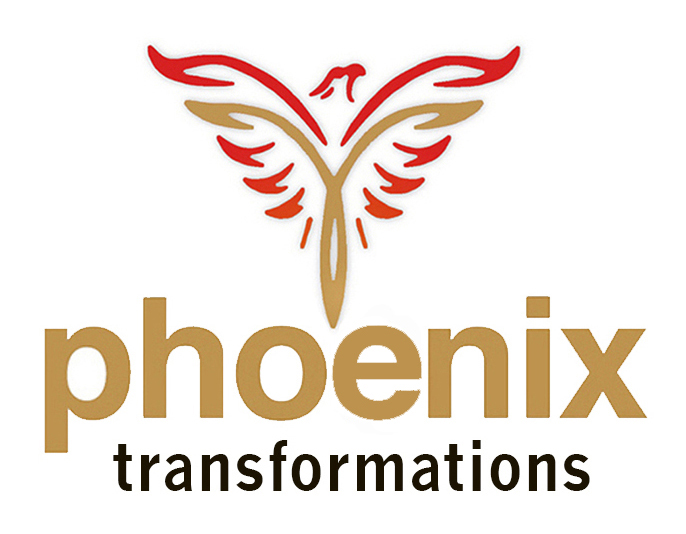 More details contact Mark Phoenix: 079 8443 2919
info@phoenix-transformations.com
www.phoenix-transformations.com
When & Where

Richmond Business School
Parkshot
TW9 2RE Richmond
United Kingdom


Saturday, 16 January 2016 at 10:30

-

Saturday, 23 January 2016 at 16:30 (GMT)
Add to my calendar
Organiser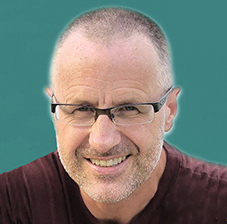 Phoenix Transformational Coaching Tools
Mark Phoenix is business owner of Phoenix Transformations. Phoenix Transformations does what it says on the box, 'Transforms'. I'm passionate about the pursuit, study and application of what works! My recent development is a coaching system that teaches people to coach...in two days! I will download to you the essential coaching principals and tools that get results!
My training is in NLP and I'm a Master NLP Practitioner & Coach. I have trained with Richard Bandler, Paul McKenna, Steven Covey, John Grinder, Andy Harrington, Frank Pucelik, David Shephard and Christopher Howard. As i say, i'm interested in results and my latest training will do just that! Get you Results! After attending my coaching training for 2 days you will leave with a set of specific coaching tools and solid foundation as a coach on which to build.
This upcoming course at the end of February is at Level 1. Level 2 and Level 3 will enable you to build on the skills you have developed on this first level training building your skills and confidence as a coach enabling you to quickly get the results you're looking for. 80% of my training will focus on you learning through practice, being observed and receiving feedback.
I'm looking forward to seeing you at my training.