Sales Have Ended
Registrations are closed
Thanks a lot for signing up for the event. We will send you an email notification with more information.
Sales Have Ended
Registrations are closed
Thanks a lot for signing up for the event. We will send you an email notification with more information.
Parametric 3D Modeling is the core principle behind 3D CAD Software. Get to know what that is and get a taste of SOLIDWORKS in this webinar!
About this event
Parametric 3D modeling is the core principle used for most 3D CAD software, including SOLIDWORKS, CATIA, Fusion 360, etc. Understanding what is parametric 3D modeling is essential to being able to use the 3D CAD software optimally. Among 3D CAD software, SOLIDWORKS is the most used for professional applications and is becoming standard in the field.
So, what is parametric 3D modeling, and what is SOLIDWORKS about? Let us talk about it in this free, open webinar. Join us! We would love to meet you.
What is covered in this webinar:
What is Parametric 3D Modeling
What are the advatages of Parametic 3D Modeling thinking
What is SOLIDWORKS
What are the different specializations in SOLIDWORKS
Hands-on demonstration on using SOLIDWORKS 3D Modeling
Open floor to questions
This webinar is perfect for individuals who don't have first-hand experience with SOLIDWORKS but have wondered about it.
What do you need to bring with you to the webinar?
Nothing, you will only need an open mind and heart.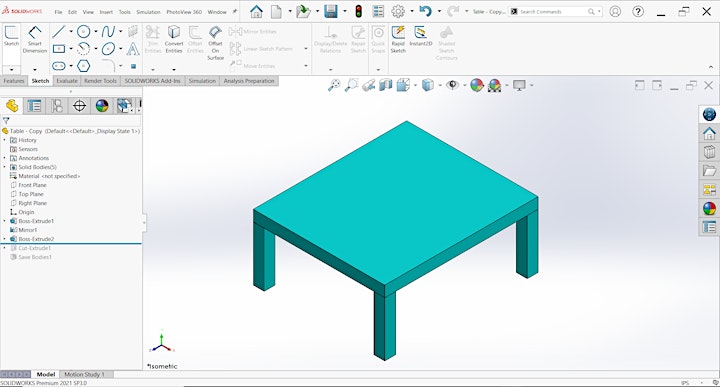 About the Speaker:
Tayseer Almattar is the founder of TforDesign and the author of Learn SOLIDWORKS 2020. He is passionate about how human-centered design can add value to organizations. When it comes to prototyping or designing physical prototypes, SOLIDWORKS is his software of choice.
Tayseer has been training people on how to use SOLIDWORKS since 2015.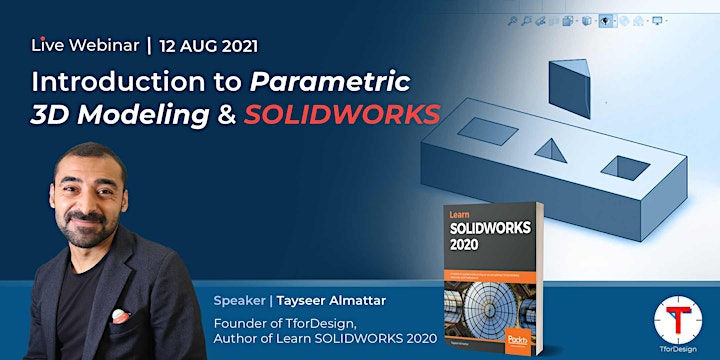 About the hosting organization:
TforDesign school houses a number of learning experiences catering to designers and creators to enable them to design/create the future.
Those include different levels of SOLIDWORKS courses, 3D Printing, Portfolio Building, Simulations, and Sustainability. You can check out the TforDesign School for more info.
Organiser of Introduction to Parametric 3D Modeling & SOLIDWORKS
TforDesign is an organization dedicated to designing engaging and relevant learning experiences.
The TforDesign School is run by TforDesign and aims to enable individuals to create the future by preaching Design. It also houses online courses on Design subjects ranging from SOLIDWORKS 3D modeling, 3D Printing, Simulations, Sustainability, and more.