Introduction to Performance Grades Webinar (December)
About this event
Introducing Performance Grades, with Chief Examiner, John Holmes.
Wherever you are in the world, join us for an in-depth introduction to ABRSM's Performance Grades.
This webinar will provide you with helpful insights and understanding of this recent addition to ABRSM's music exam offer. Performance Grades provide exciting new flexibility and accessibility in terms of where, when and how you take your exam.
They provide an opportunity for students to put together their own personal programme of music to perform and video-record, including one free-choice repertoire item. These exams now sit alongside ABRSM's familiar Practical Grades, providing equal recognition, reliability and quality of feedback from the same ABRSM examiner team.
During the webinar, John Holmes will explain the rationale behind these assessments, how ABRSM examiners mark Performance Grades and how this different kind of exam can benefit a student as part of their musical learning journey.
John will also take questions at the end of the webinar.
If you can't attend this event, stay tuned for further updates as we will be repeating this webinar in the coming months.
Book your free place today!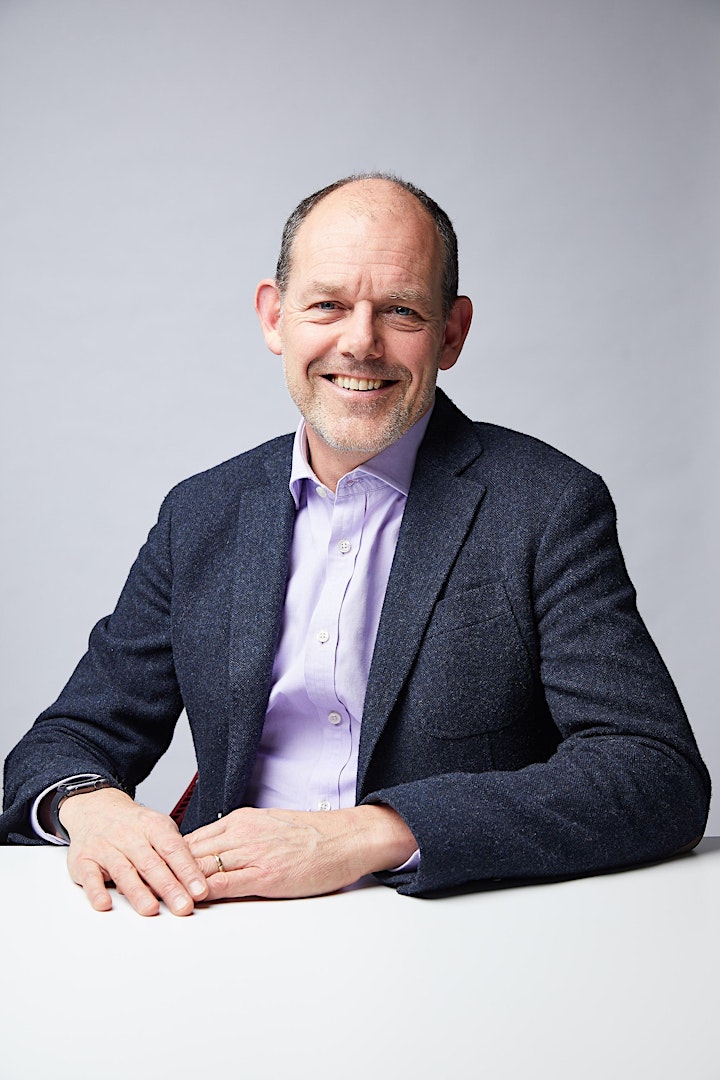 John Holmes: Chief Examiner, ABRSM
John Holmes is Chief Examiner and an Executive Director of ABRSM, the UK's largest music education body.
As Chief Examiner, John has strategic leadership of the ABRSM examining community of around 700 examiners, who deliver over 600,000 music exams in over 80 countries each year, and a department of 20 staff who manage the examining standards, quality and approach of ABRSM assessment. A teacher himself of over 30 years' experience, John is committed to supporting progress in music teaching and learning worldwide, setting the musical and educational direction of ABRSM's professional development offer for music teachers.
John has experience of ABRSM exams from a wide range of perspectives; as a candidate himself, as a parent, as a teacher, and since 1990, as an ABRSM examiner. Arriving as Chief Examiner in 2010, John's vision was to transform the traditional perception of the examiner as 'scary', and his ABRSM Examiner's maxim 'I'll do my best to help you do your best' is at the heart of ABRSM examiner training and practice.
John is a champion for assessments that are both valid and reliable, which also inform and encourage future musical development. A large focus of John's work has been to devise clear, transparent and helpful criteria for assessment; designed not only to facilitate objective and consistent examining, but also to be a useful tool for both teacher and learner in music lesson and curriculum planning, as well as practical exam preparation.
John read music at King's College, Cambridge, studied piano with Bernard King and Alexander Kelly, and clarinet with Jack Brymer. As a clarinettist, he performed with professional orchestras, and for many years, John was Head of Woodwind and Head of Academic Music at Tonbridge School. He is passionate about nurturing the next generation of teachers and musicians, and leads the ABRSM team delivering presentations, teaching courses and online resources in the UK & overseas, with an active schedule himself as a presenter, trainer and adjudicator. John is co-author of Aural Training in Practice (ABRSM 2012), and regularly publishes articles and blogs about music education and assessment. In 2018, John was made a Visiting Professor of Music Education at the University of Wolverhampton.
Presentation portfolio:
The Art & Craft of performance, Musical progression & the role of assessment, Looking ahead: the future of music teaching & learning Assessment in context, Perfecting performance
Making connections:
Developing musical knowledge & understanding, Developing aural skills, Developing notation skills, Using the criteria: before, during and after the exam, Introduction to ARSM Moving on - Grade 8 to diploma
Organiser of Introduction to Performance Grades (December)
ABRSM is the UK's largest music education body, one of its largest music publishers and the world's leading provider of music exams, offering assessments to over 600,000 candidates in over 90 countries every year.
ABRSM's mission is to inspire achievement in music. In partnership with four Royal Schools of Music, we support high-quality music-making and learning around the world. We offer pathways and resources for learners and teachers that help build musical skills, provide goals and encourage progress.