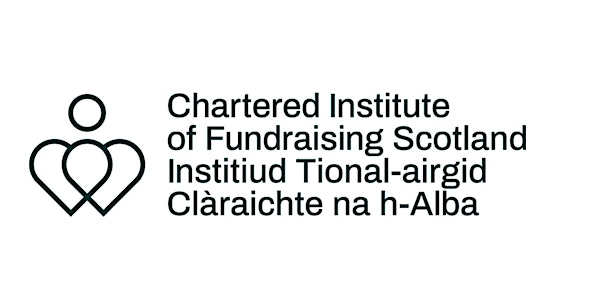 Introduction to Professional Fundraising in Scotland (Dec-21)
Sales Have Ended
Ticket sales have ended
Thank you for booking a place on the Introduction to Professional Fundraising in Scotland training. You will receive course joining instructions around one week before via email from academy@institute-of-fundraising.org.uk
Sales Have Ended
Ticket sales have ended
Thank you for booking a place on the Introduction to Professional Fundraising in Scotland training. You will receive course joining instructions around one week before via email from academy@institute-of-fundraising.org.uk
Fundraiser in Scotland seeking to raise funds for a favourite cause? Looking for advice, hints and tips on how to raise funds effectively?
About this event
Joining the Committee of a local community group? Volunteering to help a charity? Unsure of the current law, regulation and best practice around raising funds? Or, starting out in your fundraising career…
This course is for Fundraisers in Scotland working for a charity with a turnover of under £250,000.
This course, delivered over Zoom in two 3-hour sessions, will set you on the path to fundraising success. Building on the Institute's years of setting the highest standards in fundraising, alongside bringing in practical advice and guidance from experienced fundraisers - you'll learn, laugh and think seriously about how to raise as much as you can from the most appropriate sources.
Course dates
This course is held over Zoom
10:00 - 13:00 on 13th and 14th December 2021.
Once you have registered you will be emailed joining instructions by the CIOF.
Who is this course for?
Anyone in Scotland trying getting started in raising funds for their cause in these challenging times. Trustees or volunteers trying to be as effective as possible in their own fundraising efforts, or their support of the fundraising undertaken by their charity. Individuals who are new to the fundraising sector in Scotland. People looking to understand how fundraising works; updating and refreshing their knowledge; and seeking to be the best fundraiser that they can be.
What will you learn?
Based on the "Fundraising Cycle", the sessions will take you through the stages of: building a strong "case for support"; researching the most appropriate sources of funds and the techniques you'll need to know; developing a fundraising plan; monitoring and evaluating your success. Using a mix of PowerPoint, exercises, activities and discussion – you'll finish with new ideas, new connections and knowing where to go to get more information or help.
Privacy Notice
The Chartered Institute of Fundraising (CIOF) of Charter House, 13-15 Carteret Street, London SW1H 9DJ is the Data Controller.
We are using Zoom to provide online meetings and networking opportunities.
The personal information you provide to join a Zoom meeting will be stored in the US under the US Privacy Shield. Zoom operate in compliance with GDPR. You can view their privacy information at www.zoom.us
Zoom and the CIOF will only use the personal data provided by you in a Zoom meeting to manage the meeting/networking session and your individual rights.
Other participants will be able to see the user name you provide and your image if you choose to use video.
The CIOF's privacy policy can be found here: https://ciof.org.uk/privacy
Organiser of Introduction to Professional Fundraising in Scotland (Dec-21)