Description
Introduction to Raising Unrestricted Income from Individuals
in collaboration with C3SC
Content:
We have all seen that generating donations from individuals can be very fruitful in terms of raising funds for charities, but it can seem challenging to proactively set up and manage for smaller organisations. This interactive session is designed to help you overcome those challenges, demonstrating that with a little bit of planning and preparation, any small charity can set up a productive and engaging individual giving programme - providing vital unrestricted income.
We'll take a look at the theory, trends and commonly used tools that help charities of all shapes and sizes maximise their supporter engagement, giving you the skills, knowledge and confidence to launch your next fundraising appeal!

Agenda:
Introduction on how to raise income from individuals - theory, trends and techniques

Recruiting new donors - case for support, payment gateways and data protection

Retaining your donors - mapping a 'supporter journey' and building a relationship

Growing your donations - diversifying your fundraising mix with additional sources of revenue and donations
Level: This course is designed for any organisation or individual taking their first steps into individual fundraising, or for anyone looking to refresh their knowledge of the basics.
Notes: We encourage attendees to share examples of their work: what's gone well for them, and what hasn't. Please come prepared to discuss and share stories in confidence.
---
Trainer Bio: Laura Salisbury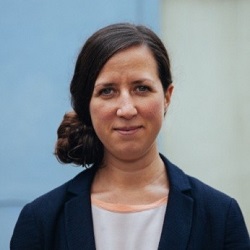 Laura is an experienced fundraising consultant specialising in public fundraising, and has 15 years' experience working for charities in the southwest and London, including: Amnesty International, VSO, The Royal Photographic Society, United Purpose, FORWARD, Phoenix Futures, and The Leadership Foundation to name a few. She is a member of the IOF, a Fellow of the RSA, and has attained an MSc in social sciences from the London School of Economics.
Laura lives in Bristol and her strengths are encouraging supporter engagement as a way to grow unrestricted income, and understanding what motivates individuals to support a cause. She is proud to have raised £16 million during her career.

About C3SC:
C3SC's vision is a strong, diverse and relevant third sector in Cardiff, and they exist to support and represent third sector organisations throughout the city of Cardiff. Find out more about how they can help you here.
Arrival:
This workshop will be held in the Upper Hall at Butetown Community Centre. We ask that all attendees arrive 15 minutes before the workshop starts to allow for registration and ensure a timely start and the smooth running of the workshop.
Booking:
You must be a member of Small Charities Coalition in order to attend this workshop. If you aren't already you can register for free here.
Accessibility:
We want to make sure all of our workshops meet your needs, so if you have any questions about accessibility please email: events@smallcharities.org.uk.
Waitlist:
If the places have all been filled please do add your details to the waitlist and we will let you know as soon as a place becomes available.
Cancellations and Refunds:
If you cancel your place at least 3 full working days before the event takes place then you are entitled to a full refund by request. Refunds for cancellations after this point are given at the discretion of Small Charities Coalition.
If you cannot make a workshop please advise us as soon as possible. Workshops normally have a waitlist and if you notify us early enough then there's a good chance another charity can attend in your place.