INTRODUCTION TO ROTARY CLUBS - PRESENTATION
About this event
JOIN LEADERS : EXCHANGE IDEAS : TAKE ACTION
PRESENTATION - Invitation to discover more about Rotary Clubs - Find out why Rotary is an amazing organization to join, what benefits can be enjoyed by members, how each member can impact the world through connecting with like minded people, and the various networking and volunteering opportunities available.
WHY ATTEND - Membership in Rotary ensures continuing personal and professional development as Rotarians are provided with countless opportunities based on their interests to further enhance their leadership skills, launch fundraising initiatives and much more. It's a perfect place to work on causes that you are passionate about, attract support to develop new community initiatives and get involved in global projects.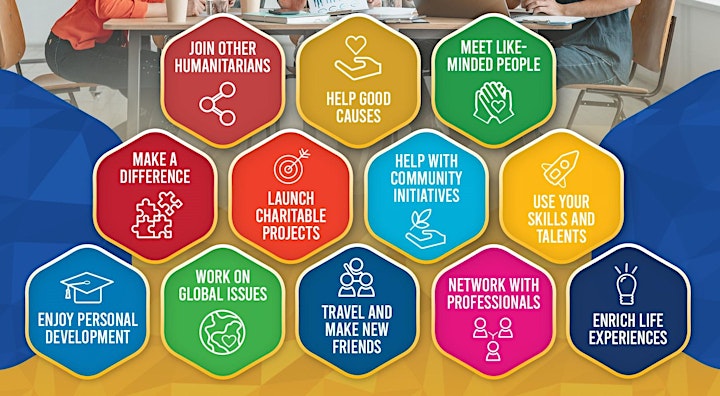 ABOUT ROTARY CLUB OF LONDON - We work on impactful causes that change lives, promote integrity, and advance world understanding, goodwill, and peace through our fellowship of business, professional, and community leaders. Rotary is a service club and a humanitarian organization with the moto "Service Above Self". Through membership of the club, members use their time and talents to make a difference in their communities and around the world, working together to make this world a better place.

REGISTER TO FIND OUT MORE!
Registrations are open to individuals, groups and organizations.