Introduction to RSA crowdfunding

Wednesday, 19 March 2014 from 18:00 to 19:30 (GMT)
Event Details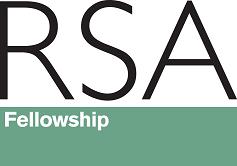 Introduction to RSA crowdfunding
Wednesday 19 March
6:00 - 7.30pm
via google+ or in person at
The RSA, 8 John Adam St,
London
WC2N 6EZ 
Introduction to RSA crowdfunding  
This event is open to both Fellows and non-Fellows who would like to learn more about crowdfunding as a new funding opportunity for their projects and ventures.
"This session was great...it totally demystified crowdfunding for me!" - Jane Glitre, The Spitz,
This evening meeting will introduce you to crowdfunding, talk through successful examples of social innovations that have crowdfunded and will provide you with initial feedback on the crowdfunding strategy for your project or social venture. You will also have the opportunity to hear from Fellows who have run successful crowdfunding campaigns on our curated area. It will be a useful session both for project leaders who have only just started looking into crowdfunding, as well as those who are starting to prepare for their campaigns. 
Attending the session remotely:
To join this meeting please use the 'Browser' method using the link below. You can use any browser. There is no need to set up a Bluejeans account, simply 'join as a guest'. On first use, the browser will install a 'plug-in' which only takes a moment.
To join the live meeting use this link:
https://bluejeans.com/171445981/browser
We will accept connections from 17.45 (GMT) should you wish to make sure everything is working in advance.
Please test your connection and setup in advance.
If you have not used Bluejeans before it is highly recommended you use this test link below well in advance of the meeting which uses an animated parrot that will speak back to you so you know your microphone is working!
https://bluejeans.com/111
RSA Catalyst support through crowdfunding:
RSA Catalyst aims to support Fellows who are providing innovative solutions to social problems. We believe that crowdfunding is a great, new way to scale up the impact of these ventures and to help them reach new bases of support. We launched our RSA area on Kickstarter in September 2013. In our first three months seven out of the eleven projects on the area have been successful and raised £40,000. The success rate of Fellows projects on the platform compared favourably to Kickstarter's average success rate of 44% - in part because we know our publicity that £1 in every £7 has come directly from our publicity and around one in every four backers is a Fellow. In addition, we support Fellows' ventures to crowdfund by hosting a workshop with crowdfunding experts, connecting them with other RSA Fellows who have marketing and communications expertise and giving feedback leading up to their campaign launch. 
Contact:
fellowship.fund@rsa.org.uk for more information
Do you have questions about Introduction to RSA crowdfunding?
Contact RSA
When & Where

Remotely via google+ or in person at the RSA
8 John Adam St
WC2N 6EZ London
United Kingdom


Wednesday, 19 March 2014 from 18:00 to 19:30 (GMT)
Add to my calendar
Organiser
The RSA (Royal Society for the encouragement of Arts, Manufactures and Commerce): an enlightenment organisation committed to finding innovative practical solutions to today's social challenges. Through its ideas, research and 28,000-strong Fellowship it seeks to understand and enhance human capability so we can close the gap between today's reality and people's hopes for a better world.
Fellowship
Our Fellowship is a network of people from a wide range of backgrounds, united by a desire to build a better society. There are over 28,000 Fellows in more than 100 countries, working together for the benefit of their communities.
We support Fellows in developing local networks and initiatives, and through RSA Catalyst provide money and expertise to Fellow-led ideas that aim to have a positive social impact. Find out more about what's going on in the RSA by reading our blogs.
Your Privacy
The information you provide when registering for an event will be retained by the RSA and will be used to record attendance at the event. To understand more about how the RSA uses your data, please see our Privacy Policy.