RSE Enterprise Fellowships offer a leading business development and training programme enabling researchers to develop into entrepreneurs
About this Event
The RSE Enterprise Fellowship supports graduates, postgraduates, PhDs, academic researchers or members of HEI staff across all universities in the UK to develop their innovative science-or-tech-based idea into a world-class business. We offer tailored, cutting-edge business training; a years' academic salary; and mentoring through the RSE's network of partners.
Please join us to find out more about the RSE Enterprise Fellowship including details of the support package offered, information on eligibility and hints and tips on your application. We will also cover some FAQs and provide time for your questions.
An Enterprise Fellowship is a once-in-a-lifetime opportunity with the potential to truly be life-changing!
If you're unable to make this session, there is also one on Thursday 25 March at 3:00pm.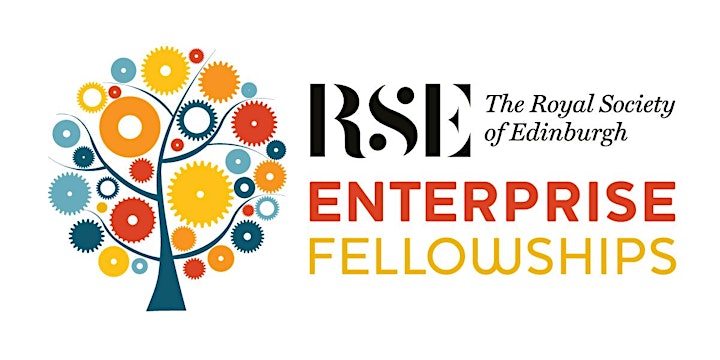 About RSE Enterprise Fellowship
The RSE Enterprise Fellowship is a leading, UK-wide business development and training programme that enables researchers and innovators to develop into world-class entrepreneurs.
Do you have an innovative science-or-tech-based business idea, but need help accelerating your project? Secure an equity-free support package of funding and training support worth up to £100,000!
RSE Enterprise Fellowships are offered twice a year to talented innovators across the UK. Apply by Wednesday 28 April 2021, 17:00.
www.rse.org.uk/awards/enterprise-fellowships
Generously supported by