Description
Choose to spend a fun day at the Eco Workshop at Dummer Down Farm creating a unique garden sculpture using a fantastic new non-firing clay, Pal Tiya Premium. Weta Workshop in New Zealand uses this product extensively to create large sculptures for private commissions and more.
Come to this class to learn new and interesting techniques and make a gorgeous Fairy Mushroom House with this exciting new product, which is in the USA, Australia, New Zealand and now here!
This medium is simple and fun to use and you can take your piece home that same day as no kilns are necessary! It will last outdoors in all weather as it has passed freeze/thaw testing and is incredibly strong!
Class includes tutoring and all materials required.
BYO lunch or there is a cafe!
The Venue
The Eco Workshop and More of the Good Stuff tea room are located just outside Basingstoke within easy access to junction 6 of the M3 motorway.
More of the Good Stuff have kindly offered to provide a 10% off voucher to each student, which can be use in their tea room, where they offer a lovely variety of fresh cakes and sandwiches.
Link to the venue: http://the-eco-workshop.co.uk/index.html
Link to the tearoom: https://www.moreofthegoodstuff.co.uk/menu/
Your Teacher for this class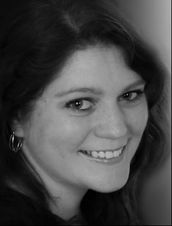 HEATHER ROBERTSON Artist, Illustrator and Sculptor
Heather is a sculptor, illustrator and wildlife painter living in Hampshire.
Inspired by nature and the magical stories of her childhood, she has been creating artwork from a very young age.
From paintings, drawings and illustrations, to Papier-mâché, ceramic and Polymer clay sculpture, Heather loves to explore and experiment with various art materials.
She has the strong belief that everyone is creative and can learn to draw, paint, and sculpt, and her aim through teaching is to help her students reconnect with their creativity and imagination, and help them believe that they too can create something to be proud of.
ELIJAH EVENSON; An experienced clay sculptor's first impressions of using Pal Tiya Premium
​"Compares to the high end water based clays...It's very elastic, lots of flex, it doesn't break or shatter." After a day of use " ...the clay was fantastic, very immediate, exciting, kind of exhilarating."
Sandie Denton, Tennessee, USA
"I absolutely loved working with it. I am not a sculptor and other than playing with some clay in a high school art class this is the first time I've done anything like this.
I love how easy it was to go back in the second or third day and add to it.
I think Pal Tiya Premium is an absolutely brilliant product. I am looking forward to making many more garden sculptures!"