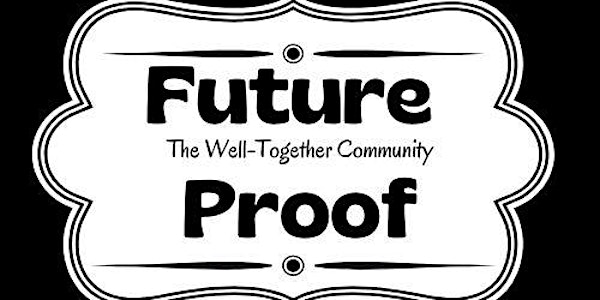 Introduction to self-advocacy/ Cyflwyniad i hunan-eiriolaeth (Carer's Edit)
Introduction to self-advocacy / Cyflwyniad i hunan eiriolaeth
About this event
All too often in services for vulnerable people and their carers, power takes over. Agencies, organisations and social services can make our choices, dictate our lives, fitting us into services that don't meet our needs rather than building support based on experience. Self-advocacy allows us to assert our needs, can stop us saying yes when we mean no and gives us a voice that demands to be heard.
Topics covered include:
* communication styles
* determination and choice
* self awareness
and lots more.
Joining us on our informal introduction sessions and chatting about all things self-advocacy will enhance your ability to speak up for yourself and have a voice that demands to be heard.
This is part of the 'Future Proof Project'. This project has been funded by the Mid & West Wales Community Cohesion Fund.
This workshop is delivered virtually. Booking is essential.
Yn rhy aml o lawer mewn gwasanaethau i bobl agored i niwed a'u gofalwyr, mae pŵer yn cymryd drosodd. Gall asiantaethau, sefydliadau a gwasanaethau cymdeithasol wneud ein dewisiadau, bod yn deyrn ar ein bywydau, ein ffitio i mewn i wasanaethau nad ydyn nhw'n diwallu ein hanghenion, yn hytrach na chreu cymorth yn seiliedig ar brofiad. Mae hunan-eiriolaeth yn ein galluogi i fynnu ein hanghenion, yn gallu ein rhwystro rhag dweud 'ie' pan rydyn ni'n golygu 'na', ac yn rhoi llais i ni sy'n mynnu cael ei glywed.
Ymhlith y pynciau dan sylw mae:
* arddulliau cyfathrebu
* penderfyniad a dewis
* hunan ymwybyddiaeth
a llawer mwy
Bydd ymuno â ni ar gyfer ein sesiynau cyflwyno anffurfiol, a sgwrsio am bopeth yn ymwneud â hunan-eiriolaeth, yn gwella'ch gallu i siarad drosoch chi'ch hun a chael llais sy'n mynnu cael ei glywed.
Mae hyn yn rhan o'r 'Prosiect Diogelu at y Dyfodol'. Ariannwyd y prosiect hwn gan Gronfa Cydlyniant Cymunedol Canolbarth a Gorllewin Cymru.
Cyflwynir y gweithdy hwn yn rhithwir. Mae'n hanfodol eich bod yn bwcio lle.