| | |
| --- | --- |
| Introduction to Social and Emotional Behavioral Disorders | |
Event Details
Introduction to Social and Emotional Behaviours (SEBD):
With the increasing number of cases being diagnosed with SEBD which includes ADHD, ADD, ODD and Conduct Disorder and with 40% of people with autisn having ADHD and similar behavioural conditions it became apparent that further training was needed to cover these conditions too. MAIN are Taking SEBD personally!
What do we offer?
This basic course lasts for 2½ hours and is aimed at being the first step to discovering the basics about these complex conditions. 

The training is aimed at people who have had a family member newly diagnosed or professionals who are moving into this area of work.  It is lively and interactive and gives learners the confidence they need to work with individuals with SEBD.

Whenever possible we engage guest speakers with SEBD on this course to explain their unique personal experiences.


Learning outcomes:

By the end of this course you will:

- Have an insight into the difficulties people with SEBD have to face
- Know why the condition affects them they way that it does
- Be equipped with strategies to overcome some of the difficulties a person has
- Be able to react proactively to meet the needs of individuals known to you


All about Helen: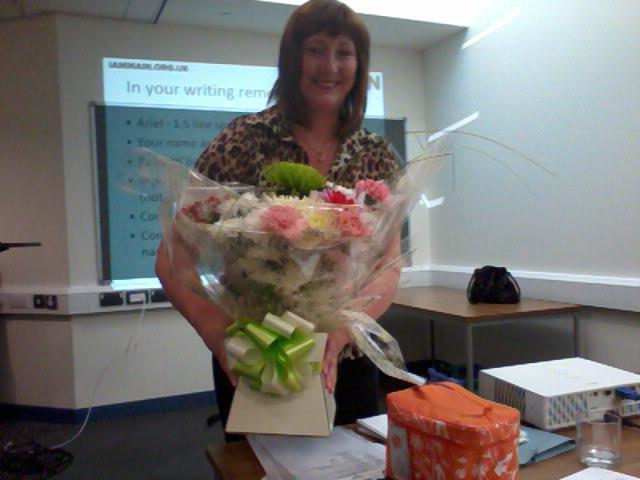 In a 16 year career covering a range of educational/community settings supporting people with Autism Spectrum Disorders (ASD) from ages 3-45 years, I have enjoyed a range of roles associated with the condition. Completing my Bachelor's degree (B Phil) in Autism in 2011, I am now in my final year of my Master's Degree (M Ed) also in Autism.
Seven years as ASD Co-ordinator at Stockton Riverside College led to me gaining a teaching qualification. My duties included interviewing learners for support; suggesting appropriate classroom strategies; working 1:1 and with small groups of learners on their specific needs.
My early career was spent as a Teaching Assistant working with children with ASD including: a mainstream primary working 1:1; at a unit at a mainstream school and a special school with an autistic unit.
I am also the parent of a young adult with ASD and therefore have the ability to be able to see the difficulties ASD presents from both the professionals' and parents'/carers' perspective.

It became apparent that there was a need to deliver this training as many participants on other courses had requested it and as I also have experience of these conditions I felt it was necessary to deliver this training in addition to our already successful autism training.
Helen Jaques, B Phil (Autism), Cert Ed, MIfL

Training can also be delivered to individual organisations at own venue (min 6 participants)  

Refreshments and course materials included

Progression:

Following this training the learner can progress on to the following programmes:

- NOCN - Level 2 - Meeting the Needs of People with Attention Deficit Hyperactivity     Disorder
- Writing Social Stories
Do you have questions about Introduction to Social and Emotional Behavioral Disorders?
Contact MAIN
When & Where
11th Floor, Centre North East, 73-75 Albert Road, Middlesbrough TS1 2RU



Organiser
At MAIN we support people, not 'cases' or 'numbers'.
We exist to offer advice and services tailored to each individual and family living with Autism to raise their aspirations, empower themselves, and have the confidence to be proud to 'wear their t-shirt with a smile'.
Our ambition is to change society's perceptions of Autism, and increase understanding of the challenges and opportunities living with Autism brings.
As a group of dedicated parents, who have each individually adapted to living with Autism in it's various forms, the MAIN Project team ultimately offer first hand support and advice to people of all ages living with Autism.