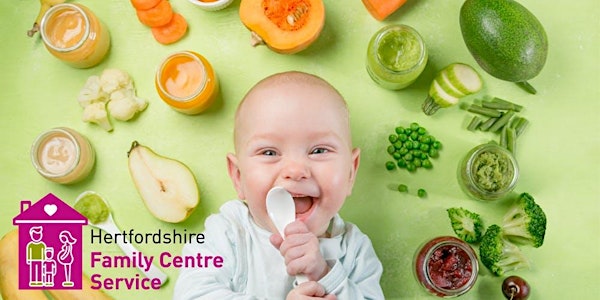 Introduction to Solid Foods ZOOM 11th February 2022
FREE online session is designed for parents with a child aged 4_6 months old, in preparation for the introduction of solids food at 6 months
About this event
FREE online session is designed for parents with a child aged 4_6 months old, in preparation for the introduction of solids food at 6 months old. This session have been created by Hertfordshire Community NHS Trust and presented by the Hertfordshire Family Centre Service.
What are the signs that your baby is ready for solid food? Find out about how and when to introduce them to your baby. The session will be on Zoom is about 50 minutes long.
Families accessing FREE Family Centre Services sessions must be registered with us and live in Hertfordshire. If you are not already registered, please follow the link below to register. Before booking, you will not receive the link for Zoom until you are registered.