One day drawing course at V&A gallery with artist Joe Simpson!
About this event
SIMPS ART COURSES ARE BACK! Due to ongoing Covid restrictions - these classes will be small groups, with very limited spaces.
This beginners course is an accessible and fun introduction to the fundamental principles of drawing, in the beautiful setting of the V&A museum.  This course welcomes those completely new to art or people who would like to revisit the basic elements and skills of observational drawing. 
We'll spend the day learning techniques and building confidence whilst creating observational sketches from the galleries world-renowned collection of sculptures and casts.   
The day will be an introduction to line and tone, with a programme of exercises that introduce ways to see and think like an artist.  You'll be taught tips and techniques to render the statues and artefacts on paper as 2-dimensional studies, with proportion and shading.  SIMPS Art Courses has a relaxed and encouraging teaching style. 
What you'll learn
The essential principles of drawing, including - line, tone and scale. 
How to use your materials - from how to position your drawing board, to utilising a range of grading scales of pencils.
An appreciation of 'the quality of line' and how it can be used to create different stylistic outcomes.
​How to observe tonal range, and create depth in your sketches by rendering light and shadows with a variety of mark-making.
To learn how to see and use 'negative space' as an effective drawing technique.
Basic compositional ideas and different techniques to help achieve proportion and scale.
On the day
​All materials that you will need are provided - including drawing board, pencils, paper, erasers, stools.  You are welcome to bring your own supplies or sketchbook if you'd prefer, but please be advised that charcoal and wet materials (such as paint) are not permitted in the museum.
The gallery can sometimes be draughty, so please wrap up warm.  You will need to keep your personal belongings with you at all times, so it's advised to avoid bringing large bags.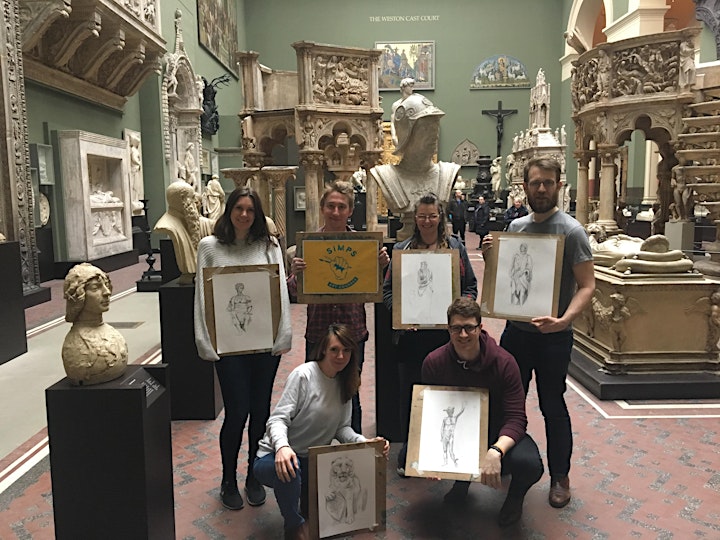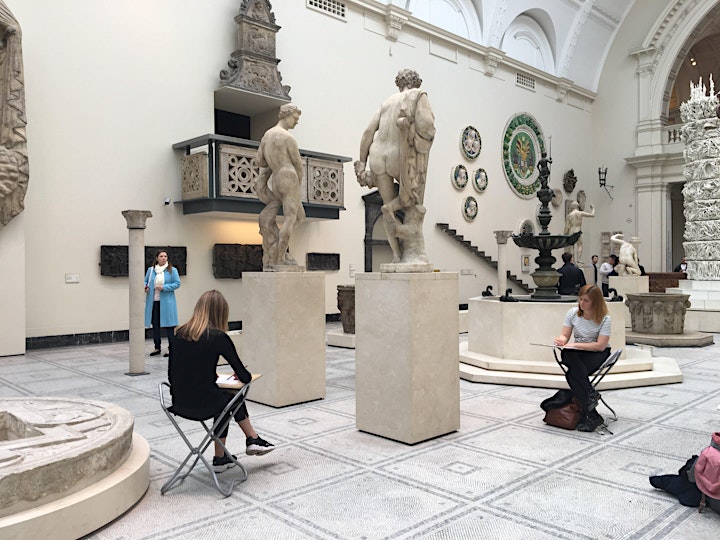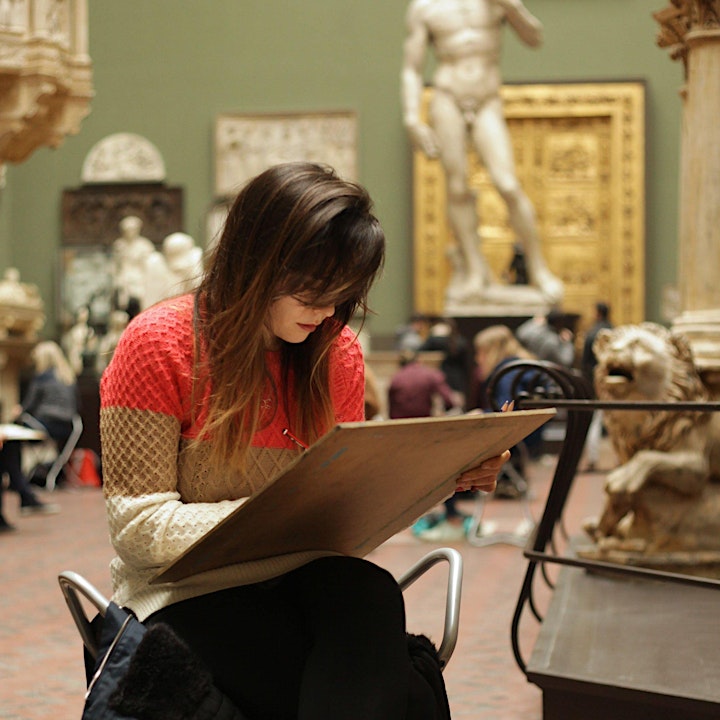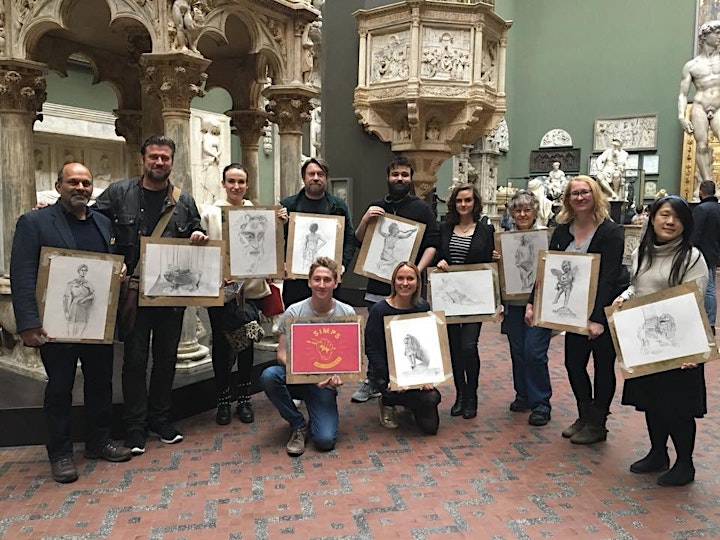 Organiser of INTRODUCTION TO THE ART OF DRAWING AT THE V&A - PART 1
Simps Art Courses are fun and accessible drawing courses in London's best art galleries and museums.  Courses are available for a wide range of abilities, from total beginners to more experienced artists.  The lessons are relaxed and encouraging environments, with a range of uniquely developed sketching exercises designed to teach the fundamental principles of drawing. 
The courses are taught by internationally exhibiting artist Joe Simpson – you can see his work on his website – www.joe-simpson.co.uk.

Joe has years of experience of teaching art and passionately sharing his skills and techniques.