Event Information
Location
Victoria and Albert Museum
Cromwell Road
London
SW7 2RL
United Kingdom
Refund policy
Refunds up to 7 days before event
One day drawing class at the V&A with artist Joe Simpson.
About this event
SIMPS ART COURSES ARE BACK! Due to ongoing Covid restrictions - these classes will be small groups, with very limited spaces.
This course expands and reinforces the fundamental principles of drawing, introducing more advanced techniques and exercises.  It is designed as a follow on from 'An Introduction to The Art of Drawing' Part 1, but it is not a pre-requisite to have taken that course.  It is suitable for people who have some previous experience of drawing and would like to try new approaches and develop new skills.  We'll spend the day sketching the amazing statues and exhibits in the V&A museum collection.
The lessons will focus on techniques to give your observational drawings real depth, proportion and definition.  With shorter warm-up exercises and longer studies for more developed drawings.  We'll work on coloured paper and use white pencils and graphite to study both light and dark tones.     
SIMPS Art Courses has a relaxed and encouraging teaching style, designed to build confidence and tackle more challenging subjects.
What you'll learn
To develop and reinforce your perceptual skills of drawing. 
To improve your observation of line and tone and further your understanding of the artist's way of seeing.
Work with a variety of mark-making and shading techniques, such as cross-hatching and contour shading – to give your drawings dramatic depth and form.
Tips and techniques to achieve accurate proportions and scale, including sighting, measuring, negative space and how to render 'foreshortening' in your drawing.  
Working on toned paper we'll experiment with new materials – heightening the studies with white pencil and graphite.
A quick introduction into portraiture, creating a study of one of the many incredible busts in the museum.
On The Day
​All materials that you will need are provided - including a drawing board, pencils, paper, erasers, stools.  You are welcome to bring your own supplies or sketchbook if you'd prefer, but please be advised that charcoal and wet materials (such as paint) are not permitted in the museum.
The gallery can sometimes be draughty, so please wrap up warm.  You will need to keep your personal belongings with you at all times, so it's advised to avoid bringing large bags.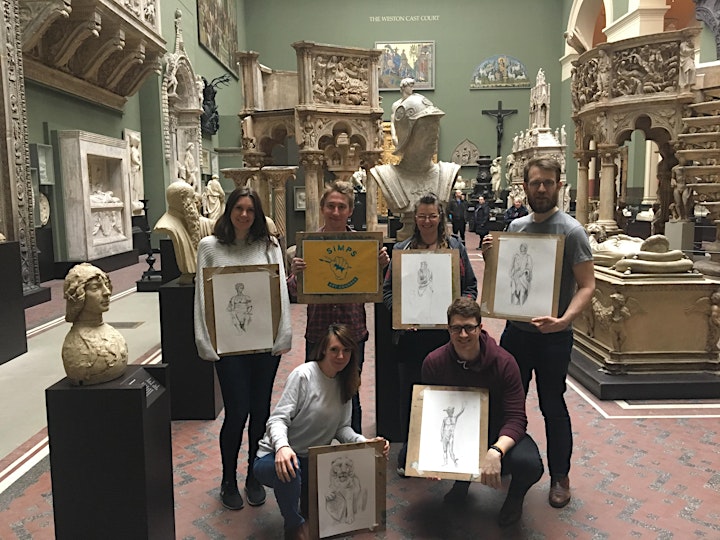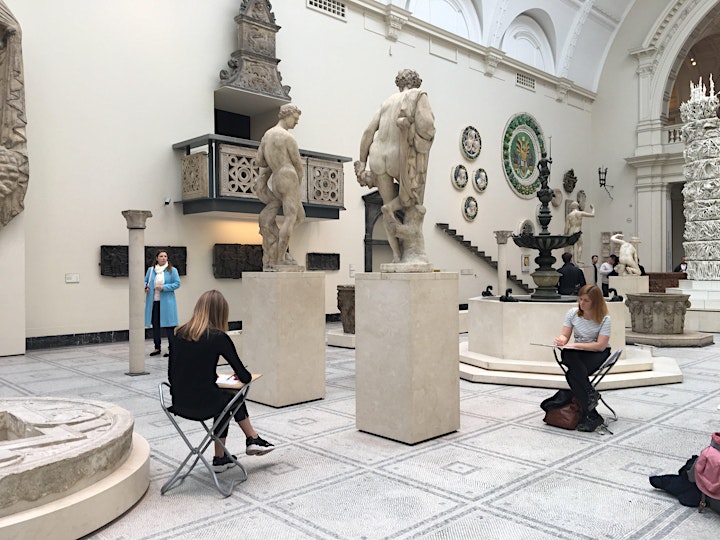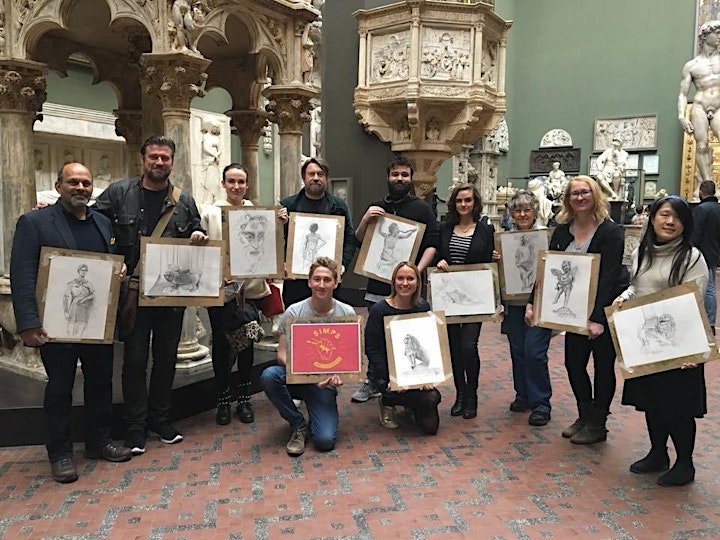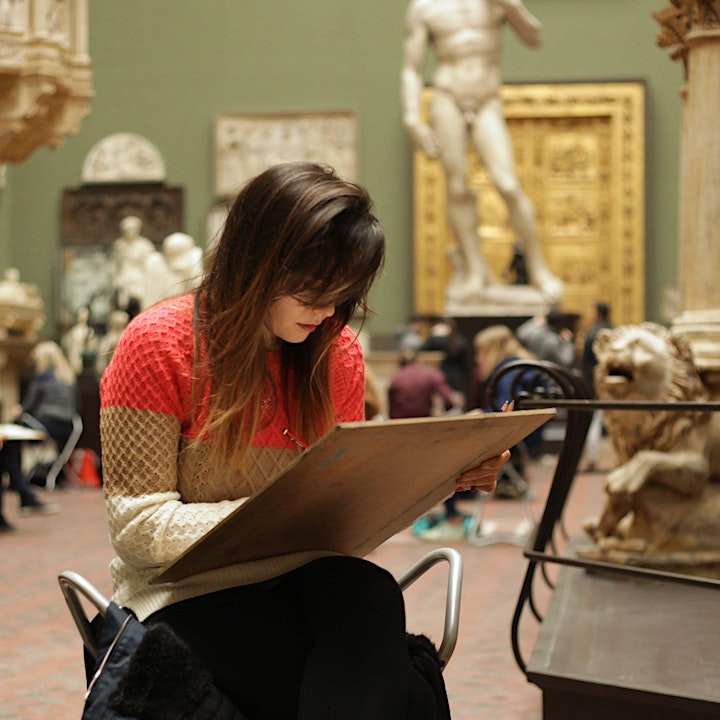 Location
Victoria and Albert Museum
Cromwell Road
London
SW7 2RL
United Kingdom
Refund policy
Refunds up to 7 days before event