Introduction to the Data Security and Protection Toolkit (DSPT) - 19.07.21
This FREE 1-hour webinar is an introduction to the DSP Toolkit, how to get registered for the Toolkit and how we can further support you!
About this event
Are you wanting to start completing your Data Security and Protection Toolkit? Are you struggling to get registered?
Come along to this FREE 1-hour webinar to learn how to register for the toolkit! Have your laptop ready and we will walk through it together to get you registered!
During the webinar we will cover;
What the DSP Toolkit is
How it can benefit you and your organisation
How to register for 'the Toolkit'
How you can get started
What to do next
What further support is available for you and your organisation.
Suited to: Adult Social Care organisations who have not previously registered for the DSPT and are wanting to complete the toolkit, either on their own or by attending our other DSPT workshops.
The attendees could be anyone in your organisation who might be involved in the administration of the toolkit. This could be, but is not limited to, the owner, the registered manager, an ops manager or specified data protection team member, a data 'champion', or an administrator.
This offer of support is part of the Better Security, Better Care programme, funded by NHSX to support data and cybersecurity across the adult social care provider sector.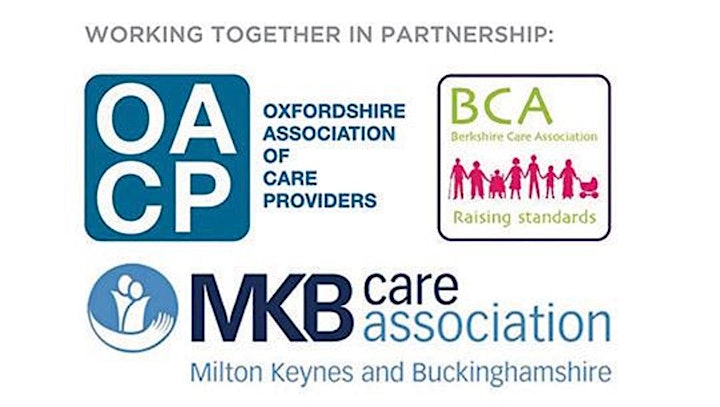 Organiser of Introduction to the Data Security and Protection Toolkit (DSPT) - 19.07.21
OACP is a membership organisation for all providers of adult social care in Oxfordshire.
Our members are from:
Care homes
Community support services
Home care
Voluntary Sector
We are a contact point for all social care providers and share and promote good practice through our networks and learning exchanges.
We provide information and advice on funding and business opportunities.
We provide training and development opportunities for your staff and your business.
We act as a representative body for providers within Oxfordshire, meeting with commissioners of services, and standing up for adult social care to promote your services.
We are improving communication between the Council and the Oxfordshire care sector.
We help develop the adult social care market in Oxfordshire and contribute to the commissioning and delivery of personalised services.
We offer existing providers advice about business opportunities and market conditions in Oxfordshire.
We will promote good news stories across a range of media channels to support a positive view of the sector.