Description
The Salisbury Centre presents:
A two-day introduction to the Diamond Logos Path
Diamond Logos is a modern path of self-development. It is an integration of modern psychology and spiritual practices, including object relation theory and mindfulness with understanding and spiritual practices from Sufism and Buddhism. At the heart of the Diamond Logos path is the development of the capacity to sense Essence.
Being in the present moment – rather than in the past, in the future, or in our commentary about the present moment – can be felt in many different ways. It can, as examples, feel open and peaceful, heavy and settled, light and joyful, or soft and loving. These different ways of experiencing being in the present moment through our inner felt sense is what we call the Essences.
Developing the capacity to sense Essences is a powerful mode of self-development for two reasons.
First, learning to sense any quality of Essence makes this Essence more active in your life. When you learn to sense the Essence of joy, your life will become more joyful; when you learn to sense freedom, you will become freer in life, etc.
Second, learning to sense any specific quality of Essence will automatically reveal the psychological issues that have been working at unconscious levels to limit your capacity to sense, enjoy, and come to know the benefits that quality can bring into your daily life.
The main method used in Diamond Logos is inquiry: A receptive, non-judging acknowledgement of your moment-to-moment experience. We also use guided meditations and psychological processing.
This introduction course is part of the Diamond Logos Academy, which has offered courses in Denmark, England, and Holland regularly for many years.
Teachers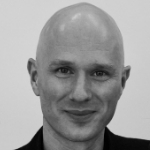 Dr. Claus Springborg has studied DL since 2005. His meditation teachers include Faisal Muqaddam, Velusia Van Horssen, Claudio Naranjo, and Chökyi Nyima Rinpoche. He has a background in music and dance. In 2015, he finished a Ph.D. on art and learning processes at Cranfield School of Management.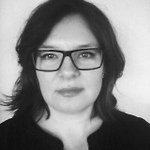 Camilla Jørgensen has studied DL since 2005. She brings 20+ years of working with body work therapy, meditation and self development to her teaching. She also draws on her trainings in education, coaching, trauma work, attachment work and process work. She emphasizes the felt-sense experience in Essence work.  
Timings
This is a two-day course:
Saturday 22 October 2016, 10:00 - 18:00
Sunday 23 October 2016, 10:00 - 18:00
The Salisbury Centre will serve a basic buffet lunch on both days.
Want to know more?
Join Claus and Camilla for an informational Skype meeting on:
Wednesday 31 August 2016, 19:00 - 21:00
Monday 19 September 2016, 19:00 - 21:00
Their Skype ID is: DiamondLogosUK
Please send your Skype ID and preferred date to sign up: http://evokingessence.dk/?page_id=157
If you wish to speak to one of the teachers privately, feel free to ask for a Skype meeting. Claus and Camilla are more than happy to meet you and answer your questions.  Or visit their website for more details: http://evokingessence.dk/
FAQs
Where can I contact the organiser with any questions?
Please email us: office@salisburycentre.org
Do I have to bring my printed ticket to the event?
Yes please.
What about lunch?
The Salisbury Centre will serve a basic buffet lunch on both days.
Can I stay overnight?
This is a non-residential workshop; The Salisbury Centre doesn't have overnight accommodation facilities. 
Can I park my car?
There is some metered parking on Salisbury Road which is free on weekends.
Are you wheelchair accessible?
Regretfully, no. We are working on addressing this in the future. Sincerest apologies.