About this Event
Did you Know?
The new National Curriculum states: 'Pupils' acquisition and command of vocabulary are key to their learning and progress across the whole curriculum. Teachers should therefore develop vocabulary actively, building systematically on pupils' current knowledge.' This course guides participants through that systematic approach.
Spoken vocabulary at 5 impacts on reading comprehension at 15 years of age. Yet children from the poorest 20% are already a year behind with spoken vocabulary by 5. There are many children in our classrooms who need support.
What is Word Aware?
Word Aware is a structured whole school approach to promote the vocabulary development of all children. Focussed on whole class learning, the approach is of particular value for those who start at a disadvantage - including children with Special Educational Needs and those who speak English as an additional language.
This approach is full of practical and inspiring ideas that can be easily applied by busy classroom practitioners to develop both spoken and written vocabulary linked to the National Curriculum.
Why should I come on the training day?
Participants will spend the day learning about:
the evidence behind vocabulary development and the link to reading and attainment
the theory of how our brains learn and retain new words
how to select the right words to focus on and lots of fun
engaging classroom games to activate and revise vocabulary in ways that your pupils will love.
We spend lots of time in the day working in groups to practice selecting vocabulary, trying vocabulary teaching techniques and playing some of the game ourselves to see how fun it will be for the pupils.
You will walk away with ideas and resources you can use in your class the very next day!
Further details
www.thinkingtalking.co.uk www.pinterest.com/wordaware
This course is delivered by Jenny Ferguson, Specialist Speech and Language Therapist and Accredited Word Aware Trainer.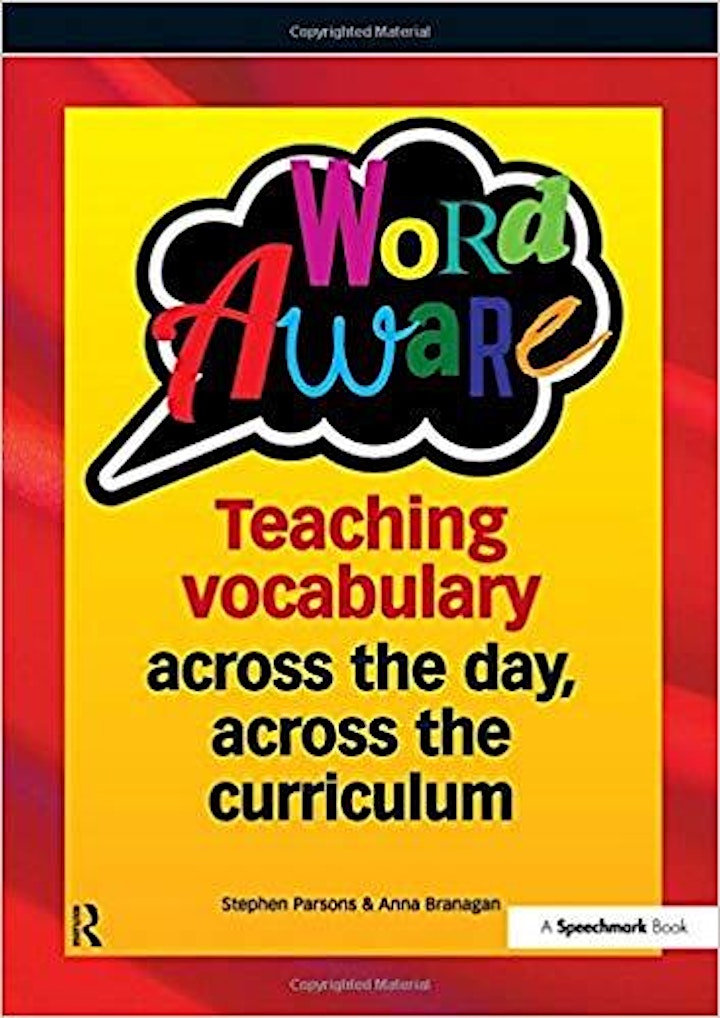 Course organised by Kidscom Speech and Language Therapy.