Introductory zoom session for supplementary school teachers registered for the NRCSE ' Towards Creative Teaching and Learning Project (CTL)
About this event
This is the introductory zoom session for supplementary school teachers who have registered interest for the NRCSE ' Towards Creative Teaching and Learning Project (CTL).
CTL will focus on the role that arts and cultural learning plays in transforming the lives of young people. Our overall aim is to support supplementary school teachers to adopt more creative approaches to their classroom practice. Spaces are very limited to only 15 supplementary schools, ideally 2 teachers working with 7-11 year-olds from each setting.
The project is funded by John Lyon's Charity and includes a small admin fee of £150 per setting for participation. Our CTL project partner is Patrice Baldwin, who was the President of the International Drama and Theatre Education Association, a previous Chair of National Drama and Theatre Educators, and the National Director of D4LC.
Thank you for your interest. Remember that places are limited, and attendance of this introductory session is mandatory to secure a place on the project. Please get in touch with Dr Mon Partovi (mon@nrcse.org.uk) for any further details.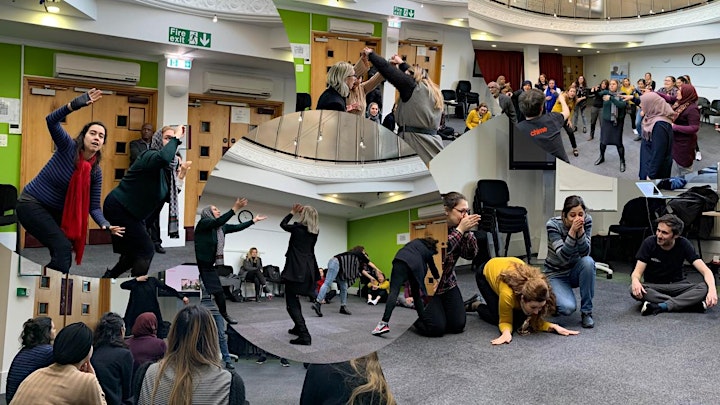 Organiser of INTRODUCTORY SESSION: NRCSE Towards Creative Teaching and Learning (CTL)
The National Resource Centre for Supplementary Education (NRCSE) is a national strategic and support organisation for community-led supplementary schools and the wider supplementary education* sector across England.
We are the national champion for excellence, innovation and partnership in supplementary education. We campaign throughout England on behalf of supplementary schools and their students, tutors and leaders. We aim to help raise the profile of supplementary schools and their standards of teaching, learning and management.
*NRCSE defines supplementary education as all out-of-school-hours learning focused on the provision of additional support for curriculum subjects including all languages, and enrichment activities such as heritage history, faith, arts and sports.