Introductory Workshop Florais de Saint Germain
Description
Blessings from the Brazilian Atlantic forest to enlighten your life - with Rosana Souto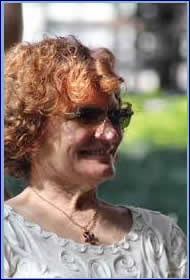 In the beginnings of the nineties, Neide Margonari, a Brazilian renowned plastic artist, had a strong spiritual call, while taking Dr´s Bach flower essence, Impatiens. Her spiritual development has led her to discover the White Brotherhood and their Ascended Masters. After receiving guidance to start preparing flower essences, Neide has undergone a tremendous lifestyle shift.

Launched in 1997, Florais de Saint Germain, flower essences, have been attracting a great number of adepts in Brasil, as well as, in many other countries. The range features essences from native flowers of the Brazilian Atlantic rain forest, enabling people to receive their blessings worldwide.
Come to discover what Florais de Saint Germain Flower Essences can do for your life!
Pre Booking is required for both Events
Limited Spaces