INTU Minds Hosted By University Hospitals Birmingham NHS Foundation Trust.
Description
Finding A Voice in Conjuction with NHS University Hospitals Birmingham NHS Foundation Trust are proud to present:
INTU MINDS
Come and join us on Friday 31 May at the Queen Elizabeth Hospital Birmingham to discuss mental health with a variety of speakers with lived experience and allies as we delve in to the topic together of mental health within the South Asian LGBT+ community.

In the midst of the current controversy within schools across the country, there has been increasing dialogue around the topic of LGBT issues and the intersection of faith. We are aiming to delve in to the material impacts of being LGBT+ and from a faith background which will cover broadly the role this can play towards a persons mental health, people's lived experiences and will also be covering the historical, medical and theological perspectives towards this intersection.

There will be a Q&A during the session and we look forward to welcoming you all on the day for what we are sure will be a lively and thought provoking discussion. Tickets are limited and we expect them to fill out quickly so please be sure to book in advance. Parking will be provided.

Speakers:
Khakan Qureshi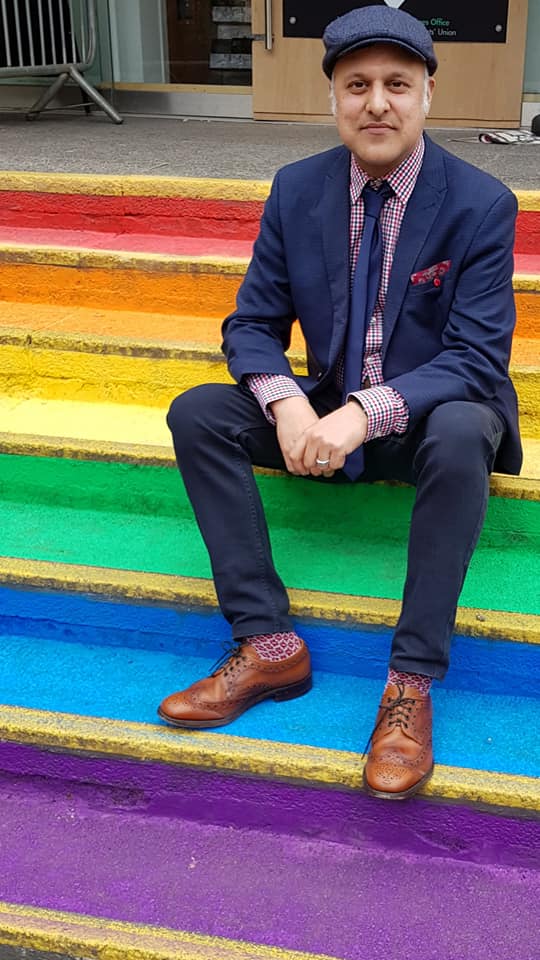 Our first speaker Khakan Qureshi has been involved with LGBT+ Activism for decades and has lived experience of issues impacting LGBT+ South Asians. He was recently featured as a speaker on the BBC Big Questions discussing whether Islam was united or divided and since then has featured heavily on LBC, The Guardian, CNN and across the BBC discussing LBGT+ issues, mental health and his personal experiences.

Khakan is also the founder of Finding A Voice a social support group for LGBT+ South Asians within Birmingham as well as currently sitting on the multi - faith advisory panel for the Nationwide Survery "Impact on Faith and Sexuality" created by the Ozanne Foundation. Khakan was also shortlisted for the European Diversity Award 2016, National Diversity Award 2018 and the British LGBT Award 2019.

Khakan has also gone on to organise the very first South Asian LGBT Conference 2018 in Birmingham and Co- Ordinated the LGBTIQ+ Intersectionality and Islam Conference 2019. Khakan has also written extensively for a series of magazines about his personal experiences, homophobia within South Asian communites and Islamophobia.

We know that he will provide a nuanced and uniquely interesting perspective during the day.
Nikhwat Marawat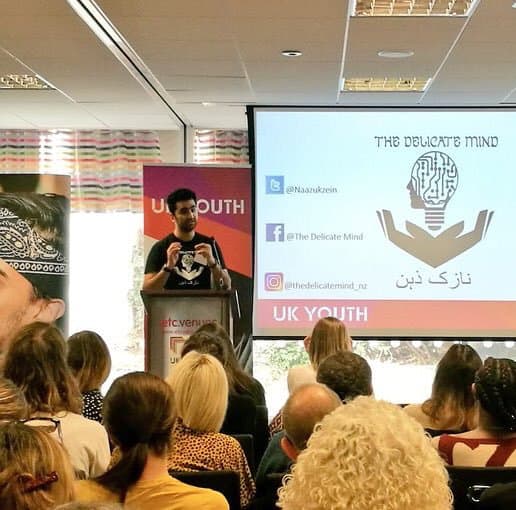 Our Second Speaker is the Co Founder of the award winning mental health not for profit The Delicate Mind. Nikhwat was recently featured on BBC Radio London discussing the very first government cross sector suicide prevention plan as a lived experience leader.

The Delicate Mind's larger work has also been featured on BBC Asian Network, The Huffington Post and BBC Radio 4. As a personal ally to the wider LGBT+ movement and Muslim he has a keen interest in the theological, medical and historical narrative with mental health and South Asian LGBT+ communities. He hopes to continue exploring these topics after speaking at the first South Asian LGBT conference 2018. Nikhwat has also spoken for a variety of organisations and events such as The Labour Party Conference 2018, The UK Youth Conference 2018, The Interfaith Summit 2018, The Inter Faith Network 2018 and, one of the oldest schools in the country, Queen Mary's Grammar School.

"I think it is paramount to recognise and discuss the intersection within our communities and explore the history and theology that unites us rather than divides us. I am looking forward to further picking apart the myths that are too often perpetrated."

Taimour Fazlani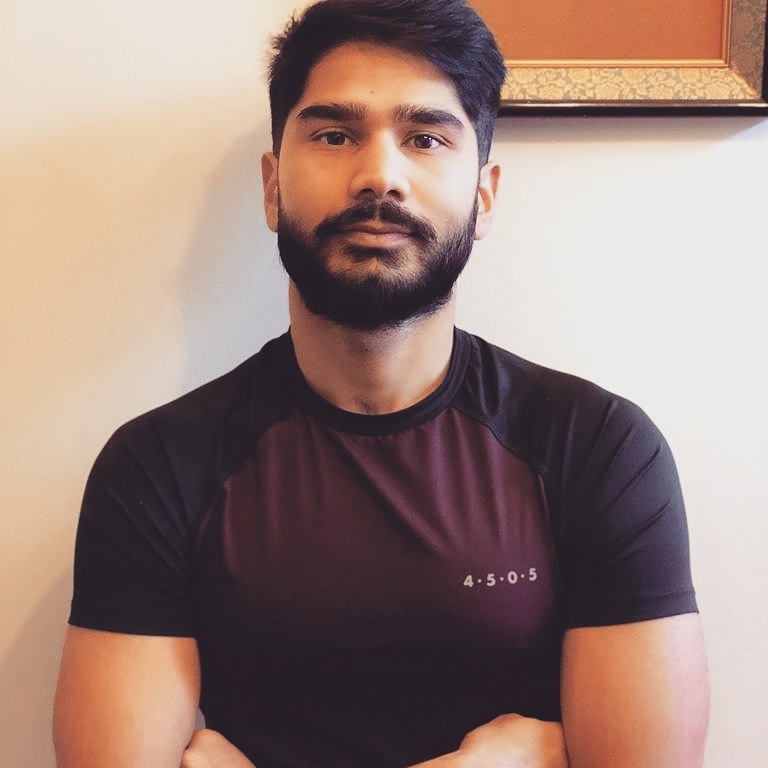 Our third speaker is Taimour Fazlani a writer and designer based in London. Having immigrated to the UK at the age of 9 he spends most of his time trying to positively reframe life events. He is an advocate for mental health in the south Asian community, his work towards bringing change range from talks, articles and even design work. You can follow him on Twitter at @talkerbearded'.

Ahad Fakhri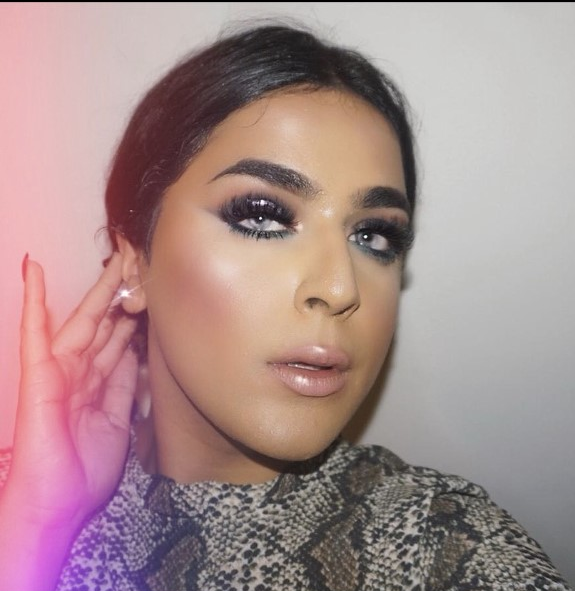 Our final speaker is Ahad Fakhri a 21 year old Queer South Asian activist and advocate for the Queer BAME community who currently resides in Leeds. Ahad was previously a youth worker who ran group sessions for Queer BAME individuals on a nation wide basis with huge success. They hope to use their voice to become a positive role model for the LGBTQ South Asian community as they have personal lived experience of reconciling faith with gender, identity and sexuality.
"There is a constant shift of re-living different narratives and facing prejudice from our communities, growing up in a cis/heteronormative society, we become accustomed to change our identities to fit in with our surroundings, which I did most of my life. Right now I'm at a stage in my life where I have battled and fought to be my most authentic self. I hope to raise awareness on mental health and the struggles LGBTQ BAME people face by raising my voice and standing up for our rights".