Let's make 2022 the best year yet! Join our networking meeting with fellow female entrepreneurs & discover the WEW community!
About this event
Are you a woman in business, passionate about female empowerment? Are you looking for a completely safe-space to 100% be yourself? Do you believe in supporting other women on their journeys?
Join our FREE Women's Business Network meeting on Wednesday 8th December at 12pm noon!
______________________
If you are self employed, running your own business or just contemplating turning your hobby into an income, we invite you to come along to Women Empowering Women's Open Business meeting to meet our community of like minded, supportive female business owners.
During this meeting, you will have the opportunity to network with fellow female business owners to introduce yourself and your business to discuss what it is that you offer.
Our founder Nichola, will be talking about what Women Empowering Women UK is all about and the ways in which you can be a part of our amazing journey!
______________________
This month's training:
During our monthly networking meetings we hold various training inputs to help support you & grow your business! This month Helen Leathers is looking towards the 2022 of our dreams...
Are you ready for 2022? If the last 2 years have knocked your goal setting confidence, join us for a new way of doing things. Women's Coach, Helen Leathers will take you through a very different process that can help you visualise your 2022 goals and start an action plan to achieve them.
______________________
Women Empowering Women UK is a Community Interest Company, dedicated to supporting ALL women, in all walks of life. With features on domestic abuse, business advice, parenting, women's health & self development, we have created a safe sanctuary for women to come together for advice, inspiration, and even a place to vent in our private forums. Our Ambassadors are a team of strong independent women who manage their own businesses. Each one shares a passion for helping other women as we come together to support each other through the world of business.
** Zoom details will be sent out within 24 hours prior to the event to the email address provided.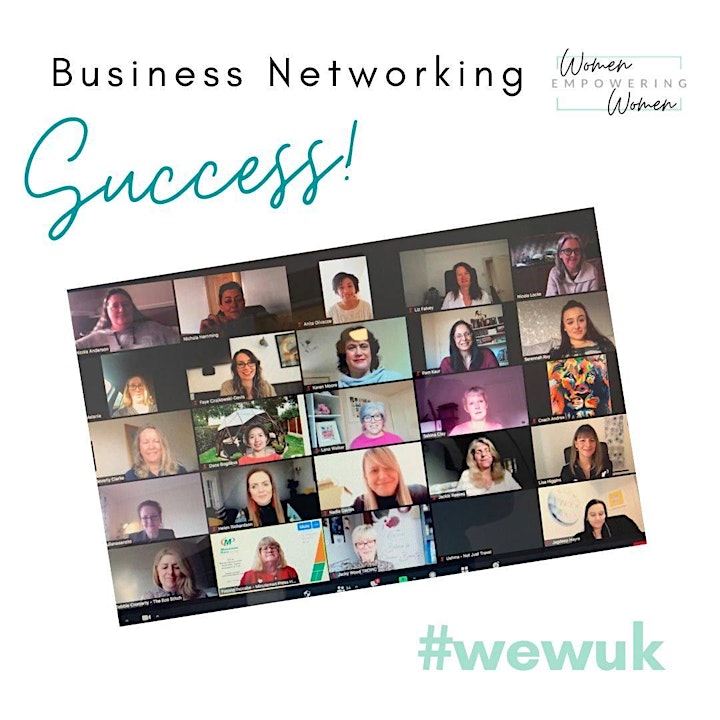 Organiser of Intuitive Goalsetting for 2022 - Women's Networking