Location
Tulloch Caledonian Stadium
home of Inverness Caledonian Thistle Football Club
Stadium Road
Inverness
IV1 1FF
United Kingdom
Description
The newly established Well-Being Network group would like you to join them in increasing your knowledge and understanding of the importance of Wellbeing and the positive impact it has on us and in the work place.
Our Journey through the World of Wellbeing will give you some Fruit for Thought, Harvest your Health & Happiness, and Binge on Low Carbs & High Energy activities whilst Tuning into Micro-Mindfulness.
June Fellowes, Criminal Injuries Compensation Authority Sponsor of Wellbeing will share what Wellbeing means to her.
You will have the opportunity to network with colleagues from across the civil service sharing ideas and best practice. By the end of the event you will know what services are available and will be confident to share what you have learnt with your own colleagues helping to make the civil service a great place to work.
You will need to seek authorisation from your line manager in order to attend this event. Any travel and lunch expenses will need to be met by your home department. Please also ensure you register for the event using your work email address, using a personal email address may result in your ticket application being rejected. Please also ensure you use the function 'Add to my calendar' when finalising your ticket request.
Civil Service Local is committed to ensuring that wherever possible our events are accessible to all participants. If you have any specific requirements that will enable you to fully participate, please let us know and we will endeavour to make any reasonable adjustments.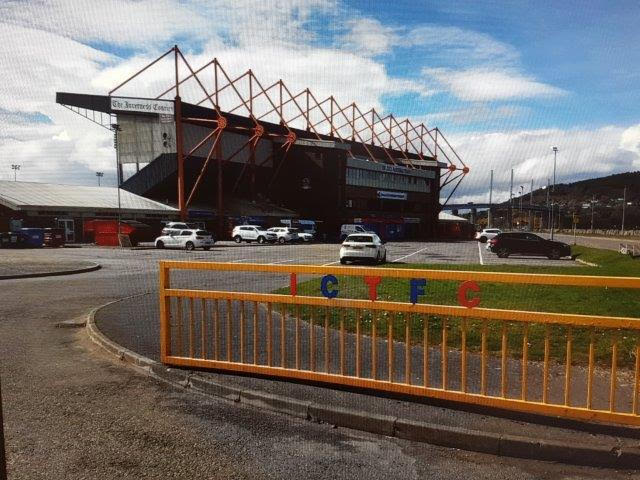 Getting there
Caledonian Stadium is located north of the city of Inverness, about 1.5 miles from Inverness Rail station, the bus station, and the City Centre.
The stadium is located on the banks of the Moray Firth, but is bordered on the south by the port of Inverness and industrial and office parks.
The walk from Inverness' centre takes about half an hour.
By car, coming from the A9 south or the A96 east, follow the A9 up to the Longman roundabout and take the third exit (towards the Moray Firth). If coming from the A9 north, take the first exit at the roundabout.
If you have any questions about this event please contact
Heather.Flanagan@cabinetoffice.gov.uk