Flashback invites you to the closing party of INVERSE COLOUR, experimental paintings by Trevor Burgess.
About this event
The paintings use inverse colour to express the psychological impact of Brexit and the Covid pandemic. The difficulty of imagining the pictures in their true colours echoes the difficulty of imagining life returning to how it was.
Flashback Records is delighted to host this exhibition at our new Crouch End premises which will be opening in early August, replacing our existing smaller shop. We are proud to welcome the wonderful LoFi Coffee as part of this new venture
The closing party for the exhibition runs from 3 to 6pm on Sunday 25 July, with an afterparty over the road at LoFi Coffee.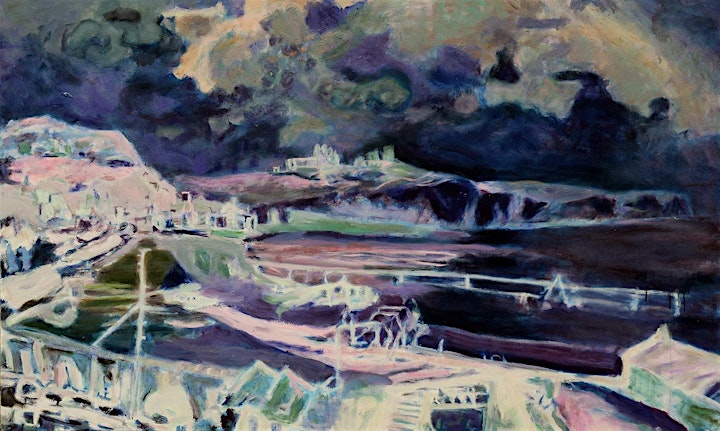 The port, Dover (after Kokoschka), oil on canvas, 76.5 x 128cm