Location
Sharnbrook Upper School
Odell Road
Sharnbrook
Bedford
MK44 1JL
United Kingdom
Sales Have Ended
Registrations are closed
Sorry this event has sold out, please check our website for other events coming soon - www.foodteacherscentre.co.uk
Description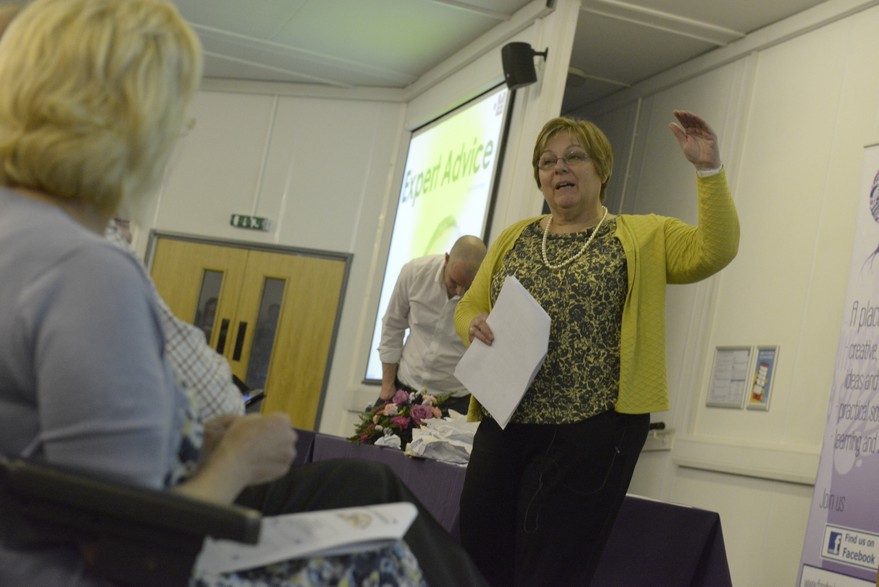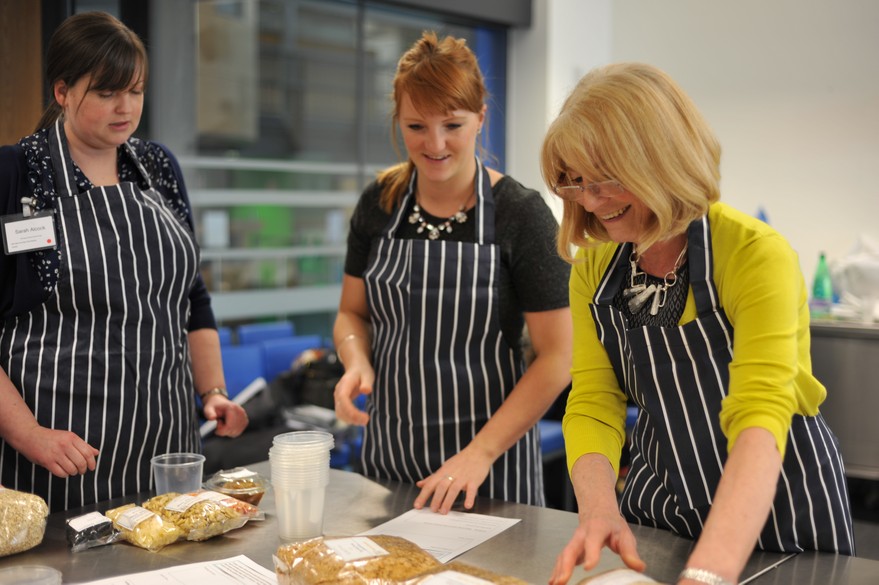 Investigate Food: KS3 and GCSE
The day is divided into two x two hour workshops.
Practical: KS3 / GCSE Food Science Investigations
Getting food science established in preparation for Food GCSE:
Understanding the working characteristics, functional and chemical properties of ingredients:
Carbohydrates – gelatinisation, dextrinisation, caramelisation

Fats and oils – how butter is made, shortening, aeration, plasticity, emulsification

Explaining the consequences of modifying and adapting recipes.

Microbiological aspects of food ingredients – useful microbes such as yoghurt, sour dough, cheese.
Presentation: Getting ready for the New GCSE Food Preparation and Nutrition 2016
'The new GCSE food: What, why, and how'.
Starting the subject in Year 9, planning key stage 3 in light of the new GCSE.

Teaching issues for the new GCSE food. i.e. class sizes, lesson length, timetabling

Funding the new GCSE Food e.g. ingredients, equipment,

Useful teaching resources for the new GCSE
Dates and venues – all days 9.30-3.30
All delegates will receive access to a digital delegate folder with all the presentations, useful handouts and resources.
SEE ALL OUR EVENTS CLICK HERE or go to
http://www.eventbrite.co.uk/o/food-teachers-centre-founder-louise-davies-5315986231
Your presenters
These days are staffed by the Food Teachers Centre Associates and colleagues:
Barbara Monks is an experienced teacher, Teaching Food Safely trainer and Associate of the FTC. Her website is designed to help improve food knowledge and understand recipes see http://thecookeryteacher.com/. Building on Licence to Cook training, Teach Food Technology and GCSE and A Level AQA delivery Barbara knows the importance of enriching food teaching to maximise pupils' potential. She has recently published a set of booklets to improve food science literacy.
Julie Messenger is a very experienced teacher of 27 years. Her roles have included AST, trainer for Food Specialist HLTA and Food in Schools primary trainer. She was also advisor in Northamptonshire for food curriculum planning. She has extensive knowledge about STEM focused, food based, enrichment activities.
Benefits of the training
Classroom strategies and food science knowledge to underpin practical work

An awareness of available resources to support the new GCSE.

Make secure decisions and save time by knowing what is ahead

Plan the future for the subject in your school with confidence

Establish a vital position in the school for the subject contributing to wellbeing measures as well as academic ones

Meet government expectations for the new curriculum
Costs and Booking (via Eventbrite) £165 +VAT
All of these events are ticket only and payable IN ADVANCE. The Food Teachers Centre does not have any office staff, so we use Eventbrite (as many organisations do) to automate the bookings via credit card and cheque/BACS. When you book you will receive by email a full VAT invoice/receipt.
PLEASE NOTE your booking confirmation and ticket will be emailed to both the delegate and person purchasing. If you do not receive your ticket it is most commonly caused by typing your email address incorrectly, or it is in your SPAM folder. Please check your booking carefully. It is VERY important that your school finance manager supplies your full name and PERSONAL- SCHOOL email so that we are able to send you joining instructions and further details. If we only receive the 'school office' email address, we have found in the past that this delays information getting to you or information is not passed on.
If you have any queries, please ask via the Eventbrite site messaging, and leave your phone number or email so that we can contact you easily.
Terms and conditions
Once booked, if you cannot come You can send someone else, but you may not get a refund unless we can resell your ticket

The draft programme might be subject to change. We would always endeavor to run the day as advertised.
-