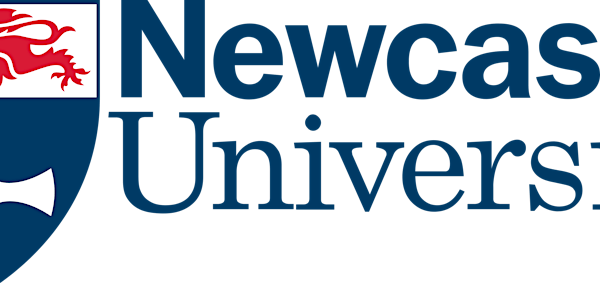 Investigating True Crime and the Media: One-day Conference
International conference on the study of true crime, narratives, ethics, platforms, web sleuthing.
About this event
TRUE CRIME CONFERENCE – PROGRAMME
Narration 9am – 10.15am (15 minutes per paper plus 15 minutes Q and A)
1. NOTORIOUS: journalism, dramatisation and crime.
Bethany Usher, Newcastle University
2. Portrayal of the Deep Psychological Menace in Jim Thompson's The Killer Inside Me
Prerana Chakravarty, Tezpur University, Assam, India.
3. Images of death and grief in true crime documentaries about the mafia
George S. Larke-Walsh, Sunderland University
4. Murder Tales – True Crime Narratives between Fact and Fiction
Nicholas Beckmann, Free University Berlin
Podcasting and blogging 10.30 – 11.30am (15 minutes per paper plus 15 minutes Q and A)
1. The Daniel Morgan murder - podcasts, police and press
Ciaran Goggins, Independent/ investigative reporter
2. A Police-Run True Crime Podcast: A Comparison of Justice in State Crime Command - Investigations, Bowraville, and Phoebe's Fall
Lili Pâquet, Univ of New England, Australia
3. Serial Offenders? The troubles and triumphs of true crime podcasting
Katrina Clifford, Deakin University, Australia & Rob White, University of Tasmania, Australia
1130 – 1300 LUNCH BREAK
1300 Keynote speaker: Ian Punnett, author of Toward a Theory of True Crime Narratives
Ethics 1330 – 1500 (15 minutes per paper plus 15 minutes Q and A)
1. Murder in Our Midst: Comparing Crime Coverage Ethics in an age of Globalised News
Romayne Smith Fullerton, University of Western Ontario and Margaret Patterson, Duquesne University, Pittsburgh
2. Exploring ethical dilemma in investigative reporting: A study of the BBC African Eye Baby Stealer episode
Jimi Kayode, Raheemat Adeniran & Shukurat Bankole, Lagos State University
3. Curing an Ethical Hangover: A Forensic Examination of the Potential of the Post True Crime Movement
Nina Jones, Univ of Birmingham
4. Comments on the Reporting by Dutch Online-Only News on the Essex Lorry Deaths
Dr Ilse A. Ras, Leiden University
5. Women's Empathic Interventions in True Crime Storytelling –
Ruth Fogarty, Royal Melbourne Institute of Technology
Websleuthing & Participation 1515 – 1630 (15 minutes per paper plus 15 minutes Q and A)
1. Forensic Fandom: Citizen investigation, websleuthing and the dark side of true crime fandom
Bethan Jones - independent researcher
2. Exploring the presence of the digital detective within the true-crime genre and its online spaces
Farhana Irshad, St Mary's University
3. "I'm not a journalist. I don't think that I necessarily fall under the same rules that they do.": Journalistic ethics in true crime podcast production
Kelli Boling - Univ of Nebraska
4. Crime and Investigative Reporting in the UK
Marianne Colbran, Visiting fellow, LSE, UK
1630: WRAP UP AND GOODBYE