Description
Small and Medium-sized Enterprises (SMEs) form the backbone of a lot of economies around the world. This is especially true in a country such as Ghana, where there is both a formal and an informal sector. In this new ad hoc series looking at diaspora investing, we consider the make-up of the SME ecosystem in Ghana, and how the diaspora might invest in it, for financial return and social impact.

This event will address questions such as: What investment opportunities exist if you have £1000 to £10,000 to invest? What are the hallmarks of a 'good deal'? What is the returns profile like for small ticket size investments? What should the balance be between gaining a personal financial return and having a social impact? What is the process like from the entrepreneur's/investee's point-of-view?

The event will consist of a panel discussion and audience Q&A.
Our panellists are: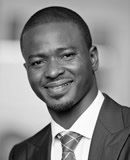 Nelson Amo, Co-founder & CEO, Innohub (Ghana)
Nelson Amo is the Co-founder & CEO of Innohub, a Ghana-based business accelerator and impact investment platform that works with high growth SMEs. He is also Project Lead on the World Bank mLab Project in Ghana. Nelson has experience in business development, business model innovation and project management, and has led on consulting jobs in the agribusiness, clean energy, oil and gas, and food processing sectors. Nelson holds an MSc in Development Studies from the London School of Economics and a Training of Trainers certificate from Coventry University's Africa Institute for Transformational Entrepreneurship.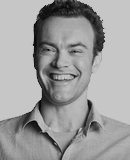 Andrew Hunt, Co-founder & Managing Director, Aduna (UK)
Andrew Hunt is the Co-founder of Aduna, an Africa-inspired health food brand, which brings global consumers the vitality of Africa's natural superfoods, while creating sustainable incomes for rural households. The business currently sources primarily from Northern Ghana, where they work in partnership with local communities, government and the United Nations. In 2015, Aduna won the UK Business Angels Association (UKBAA) Social Impact Investment of the Year Award. Aduna has raised funding from both angel investors and via two successful crowdfunding campaigns. Andrew holds an MBA from the Saïd Business School, University of Oxford.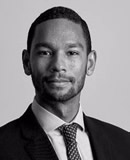 Mike Mompi, Investor and Co-founder, Clearly Social Angels (UK)

Mike Mompi recently joined the Global Innovation Fund, a developing markets-focused social impact investment fund. Prior to that, he served as Director of Impact Investment at ClearlySo, where he co-founded Clearly Social Angels, the UK's largest and most active network of individuals and families investing in businesses with an impact. Mike led transactions which were awarded the UK Business Angels Association (UKBAA) Social Impact Investment Deal of the Year in 2013, 2014 and 2015. He has also made angel investments himself. Mike holds degrees in Economics and Communications from the University of California, Davis.

Light refreshments will be served before the event.