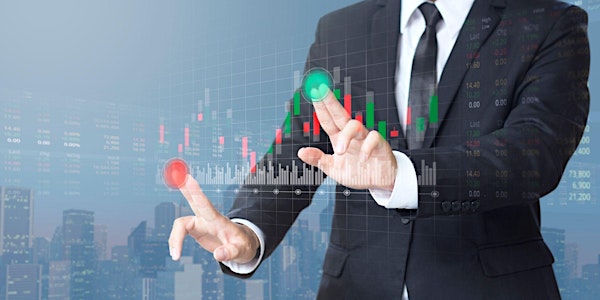 Investing in Stocks On The Stock Market- Ultimate Beginners Guide
For anyone interested in investing in the stock market. From complete beginner to the more experienced
About this event
Should you invest in the stock market?
Would you like to know how?
Investing in stocks may sound complicated and only for the professional investor but with the right inside knowledge it a is actually very simple.
If you have never invested before or are thinking about getting back into the market - this event is a MUST!
Ultimately people invest in the stock market to make money and done correctly you can make on average 7-10% over the long term. To put that into perspective £10,000 invested now at an average growth of 7% would be worth £20,000 in 10 years - a lot better than you will achieve with a savings account!
People worry about the risk involved in the stock market but historically stocks have been the most effective and least risky option, bar none, for investors.
You hear a lot about property investment but it ties up your money and there can be a lot of costs involved in maintenance and when you come to sell. Stocks on the other hand are quick, easy, and inexpensive to trade which is why they are often referred to as 'liquid assets'.
I am really pleased to have been able to get Jonathan to agree to do this presentation and am sure that you will get massive benefit from it. Register for the event today and start learning how you can make money by investing in stocks NOW!
Who Is Jonathan Horrocks?
Jonathan is your host for the event. His background really gives him the best of both worlds being a Chartered Accountant and somebody with over 45 years of investment experience in the stock market. He started investing at an early age and went on to train with some of the top investors in the world.
His enthusiasm for the subject is infectious and he loves nothing better than sharing his acquired knowledge, teaching people how to invest the correct way.
Places are limited and Johnathan's events have been known to be over-subscribed so register NOW before you miss out!