Investing in the Future: The UK's Infrastructure Pipeline
Description
Investing in the Future: The UK's Infrastructure Pipeline
Despite the uncertainty around Brexit, the United Kingdom's infrastructure market is booming. With record levels of Government investment in projects such as CrossRail and HS2, and further infrastructure projects announced, infrastructure investment, including from Australia, is building the Britain of tomorrow.
Come and join us as we hear from some of the top infrastructure and investment experts on the exciting projects currently in the pipeline and the opportunities for investors and commuters alike.
Speakers include:
• Bek Seeley, Commercial Director, Lendlease
• Graham Matthews, Chief Executive, Whitehelm Capital
• Richard Laudy, Head of Infrastructure, Pinsent Masons
• Julia Prescot, Co-Founder and Chief Strategy Officer, Meridiam SAS
• The Rt. Hon. Douglas Alexander, Senior Advisor, Pinsent Masons
• Michael Watson, Global Head of the Finance & Projects Group, Pinsent Masons

Aus-UK Chamber Members – £10
Guests & Non-Members – £20
Bek Seeley, Commercial Director, Lendlease
Bek is the Commercial Director for Lendlease's Development Business in Europe. She has worked in a range of environments including outsourcing and public services, engineering and construction, before her role at Lendlease. In undertaking both commercial and wider business roles, Bek has a strong track record in delivering cultural change and business growth.

In her role at Lendlease, Bek is responsible for the commercial operations and overall growth of the Lendlease Development business, including New Business opportunities. Her previous experience in regeneration, change and partnership working enable her to build on the strong foundations that Lendlease has to further grow and innovate the Lendlease business.

Graham Matthews, Chief Executive, Whitehelm Capital
Graham is a founding shareholder and Chief Executive of Whitehelm Capital. Graham joined the team in 1998 and started the firm's infrastructure business at the time when private ownership of public infrastructure originated globally.
Graham has led the successful acquisition of a large number of infrastructure projects in Australia, the UK and globally. Over 21 years, Whitehelm has been the long-term investment manager for 93 investments in equity and debt in infrastructure assets in every major infrastructure sector.
Prior to joining the firm, Graham held senior roles in the Australian Federal Treasury and represented Australia at the International Monetary Fund in Washington DC. He also managed Australia's relations with the World Bank, the Asian Development Bank and the European Bank for Reconstruction and Development

Richard Laudy, Head of Infrastructure, Pinsent Masons

Richard is Head of Infrastructure at law firm, Pinsent Masons. Richard trained with the firm and his background is in the resolution of construction disputes.

As Head of Infrastructure, Richard leads the firm's strategy in that area, working for infrastructure providers in infrastructure markets across the world. The particular geographies focussed upon are Europe, Middle East, Africa, Australia and the emerging markets in Asia.


Julia Prescot, Co-Founder and Chief Strategy Officer, Meridiam SAS
Julia is the Co-Founder and Chief Strategy Officer of Meridiam Infrastructure. She has been appointed as a Commissioner for the UK's National Infrastructure Commission and is a Director of the Fulcrum Infrastructure Group.
She has been directly involved in long term infrastructure development and investment (25 year maturity) in UK, Europe, North America and Africa in energy, transport, environmental and social projects. Meridiam manages eight long term funds, and acts as a developer, investor and asset manager having initiated some 56 projects with a total value in excess of $70bn.
Julia has an extensive history and background in infrastructure investment, having acted as an investor, adviser both to Governments and to the private sector and provider of debt and junior funding in respect of a large number of major infrastructure projects around the globe over decades. Julia's past roles have included Head of Project Finance at Hill Samuel in London, Co-Head of Project Advisory at Charterhouse Bank and Senior Director and Head of Eurozone Infrastructure Finance at Bank of Scotland.
The Rt. Hon. Douglas Alexander, Senior Advisor, Pinsent Masons
The Rt. Hon. Douglas Alexander is a Senior Advisor to Pinsent Masons and also serves as Chair of Unicef UK. He is currently a Senior Fellow at Harvard Kennedy School, a Visiting Professor at King's College, London, Trustee of the Royal United Services Institute, and a member of the European Council on Foreign Relations. Mr Alexander served in the UK Government for nine years, and as a Member of the UK Parliament for eighteen years.
As the UK's Governor to the World Bank, and the UK's International Development Secretary, Alexander was tasked with developing innovative approaches to resolve and pre-empt some of the most complex challenges to the wellbeing of the global economy. He provided strategic direction to the UK Government's International Trade Policy, leading the UK Delegation at WTO Ministerial-level meetings.
Alexander offers a depth of experience and understanding of the changing political landscapes in Europe and the USA; the growth of populism, the rise of Trump and the impact of Brexit. Alexander also serves as a Senior Advisor to the Rise Fund; a new $2bn global impact fund, and to U2 Frontman Bono; advising on investment and development in Africa.
Michael Watson, Global Head of the Finance & Projects Group, Pinsent Masons
Michael is the Global Head of the Finance & Projects Group (the Business Group in Pinsent Masons which is present in 24 of our 25 offices worldwide). He helps lead the development of the skills in financing, funds, investment, project development and construction across the Firm to ensure the firm can respond to the Global Energy, Infrastructure and Financial Services sectors.
He specialises in energy and infrastructure finance and has experience in all areas of finance and debt related work including project finance, acquisition finance, real estate finance and restructuring.
He has acted for funders, sponsors and borrowers / issuers in over 50 infrastructure and energy transactions. Michael is also a rated individual in Legal 500 and Chambers directories.
With thanks to our Sponsor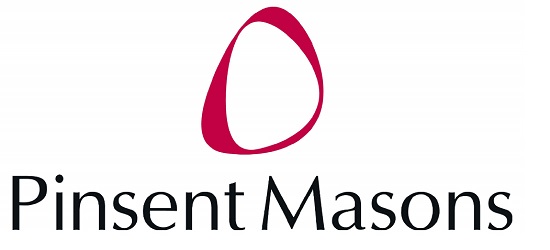 Terms and conditions
By registering to attend this event, guests agree to share their information with the Australia-United Kingdom Chamber of Commerce and third-party event partners. This information will be used by the Chamber for event communication purposes including event reminders and post-event follow ups where registered, to provide information on upcoming events, updates on the Chamber and its network, and to reach out with membership details and offers. Registrants will be able to opt in or opt out of these communications by progressing to the ticket purchasing screen.
Cancellation and refund policy
Only guests registered will be admitted. The Australia-United Kingdom Chamber of Commerce reserves the right to cancel or postpone an event to an alternative date. All registered participants affected by such a cancellation or postponement will be offered a full refund of the ticket price paid. No refunds will be issued for non-attendance at the event or for guest cancellations. A replacement guest is permitted by emailing invitations@australianchamber.co.uk up to 24 hours prior to the event.