Description
In celebration of Global Entrepreneurship Week, the Business Funding Show presents the Investment Conference 2019.

WHAT IS IT?
A full-day conference designed to boost your knowledge of different aspects of equity funding, help you make new connections, discuss funding options and growth pathways and bring you more than a step closer to your next potential investor!
WHO IS IT FOR?
This is an ideal event for both budding entrepreneurs seeking funding opportunities and investors who are eager to discover what's happening in the investment space.
WHY ATTEND?
There will be over 20 renowned and prestigious speakers from top funding bodies discussing funding solutions, the most promising sectors, investment risk minimisation and other aspects of equity funding.
The Business Funding Show welcomes businesses across all industries and stages to get the support they need to improve, evolve and expand. All attendees will have ample opportunity to liaise with representatives of various leading investment institutions.
If you're an entrepreneur - Come to learn what investors are really looking for as well as your best equity funding options and how to secure them. Make sure to get your business cards and practise an elevator pitch.
If you're an investor - Come to discover what's happening in the investment space, the most promising sectors to consider, and how to prevent your risks and make the right investment choice.
Pitching Competition:
For this event, we are offering you an invaluable opportunity to pitch your business and gain feedback from funders. So, don't miss your chance and book the 'Pitching Competition' ticket now as there are limited spaces available on the first-come-first-served basis.
HOW TO ENTER?
1. Book your 'Pitching Competition' tickets
2. Select which panel you would like to pitch for: Business Angels, or VCs.
3. Email us your pitch deck and panel choice at events@businessfundingshow.com
Don't miss your chance as there are limited spaces available on first come first served basis*.
*All who purchase this ticket will have the opportunity to showcase their business but the competition element implies that the decks that win 1st place will get 3-minutes to pitch their business in front of the panel, decks that win 2nd place will get 1-minute and 3rd place will only have the business showcase opportunity.
The organisers maintain the right to pre-vet the applications and to approve or disapprove any pitching/showcasing/attending applications.
Some of the Companies you will meet:

Some of the Speakers: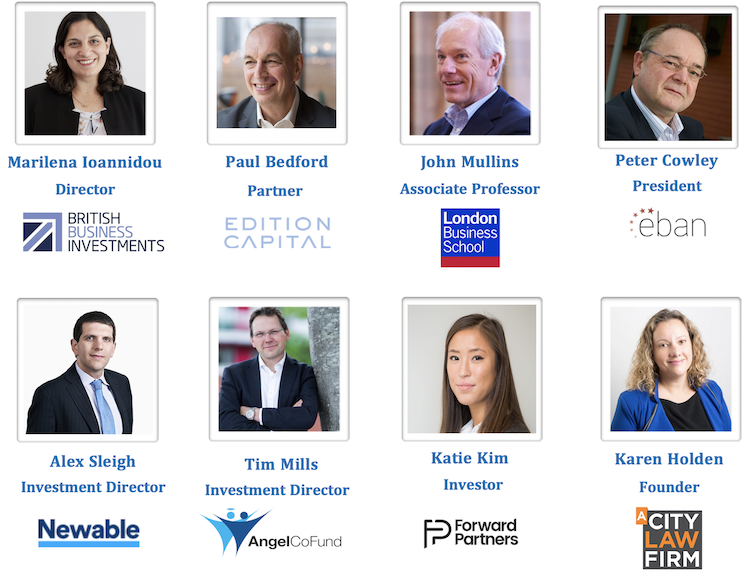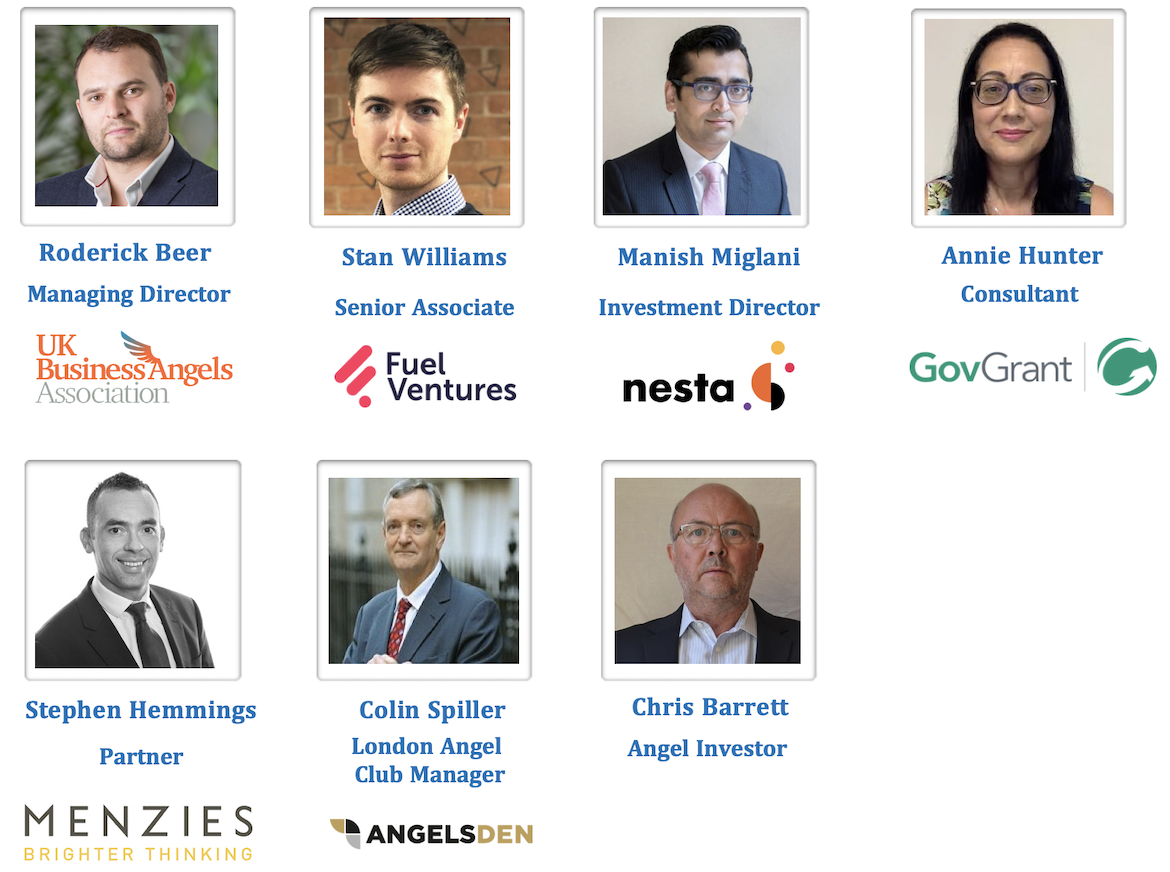 Sponsors: (Sponsorship opportunities are available for this event, please check here: https://www.bizfundingclub.com/sponsorships or contact us at events@businessfundingshow.com)

A City Law Firm is a leading entrepreneur firm of regulated solicitors based in the heart of the City of London. ACLF acts for high-net-worth individuals as well as entrepreneurs in sectors such as media, TV, technology, fashion and finance and start-up businesses that seek and secure investment.
GovGrant helps innovative businesses maximise funding from government sources. When any company wants to improve its business, launch new products or overcome challenges, they may qualify for valuable tax credits- that's where GovGrant comes in. They are one of the UK's leading specialists, led by technical expertise to truly understand your business and help you identify the qualifying expenditure.
Menzies LLP is an accountancy firm delivering traditional accounting services combined with strategic commercial thinking. Their services include tax, audit, payroll, business recovery as well as a business and financial advisory service proven to add value and help your business to grow. Specialising in eight core UK and international business sectors, Menzies' local accountancy and business advisory offices in London, Surrey, Hampshire and Cardiff, all offer their #BrighterThinking approach.
Rocking Horse Group understand the challenge of funding R&D while still coping with the expense of running your day to day business. They offer an R&D financing solution that can get your innovations off the ground faster. By bringing forward your R&D tax refund you can put off expensive equity raisings to develop further and achieve higher valuations on your business. Their innovation hub links investors to quality innovation opportunities and provides advisory backroom business support expertise, enabling you to concentrate on developing your innovation.
Funding Nav helps businesses source funding, claim money back from the government, and ensure businesses to pay less tax.
IN PROUD COLLABORATION WITH:

The Investment Conference '19 is an official part of GEN's Global Entrepreneurship Week celebrations, and we are excited to have joined their international platform of projects and programs in 170 countries, united in the goal of inspiring and promoting entrepreneurship around the globe!
Agenda:
12.00 - 12.30 Arrival and Registration
12.30 - 12.45 Welcome from BFS & Sponsors
12.45 - 13.30 Investment Rewind & What the Future Holds?

13:30 - 14:30 Go Fund yourself! How to Grow without Investment by Bestselling Author John Mullins
14:30 - 15:00 Coffee-break
15:00 - 16:30 The Hacker Panel to Angel Investing!
16:30 - 18:00 Inside the Mind of a Venture Capitalist
18:00 - 18:20 Business Showcase
18:20 - 19:30 Chat Your Way to Success: Networking Reception with Funders
Why not benefit from a member's discount?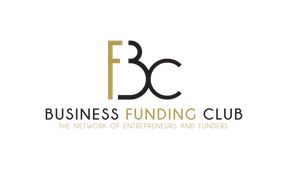 You can now join the Business Funding Club, a premier network connecting entrepreneurs, funders, and service providers. BFC members gain access to exclusive events, showcase opportunities at BFS workshops, consultations and access to FundingMatches.com, an online matching service for entrepreneurs and VCs.
View all benefits and sign up here: https://bit.ly/2GjqiqO
Organiser:

Business Funding Show, originally the first-ever funding exhibition for the UK & EU, is now a series of events bringing together high potential SMEs and leading financial institutions to ensure the UK's business growth.
Catch a glimpse of our network: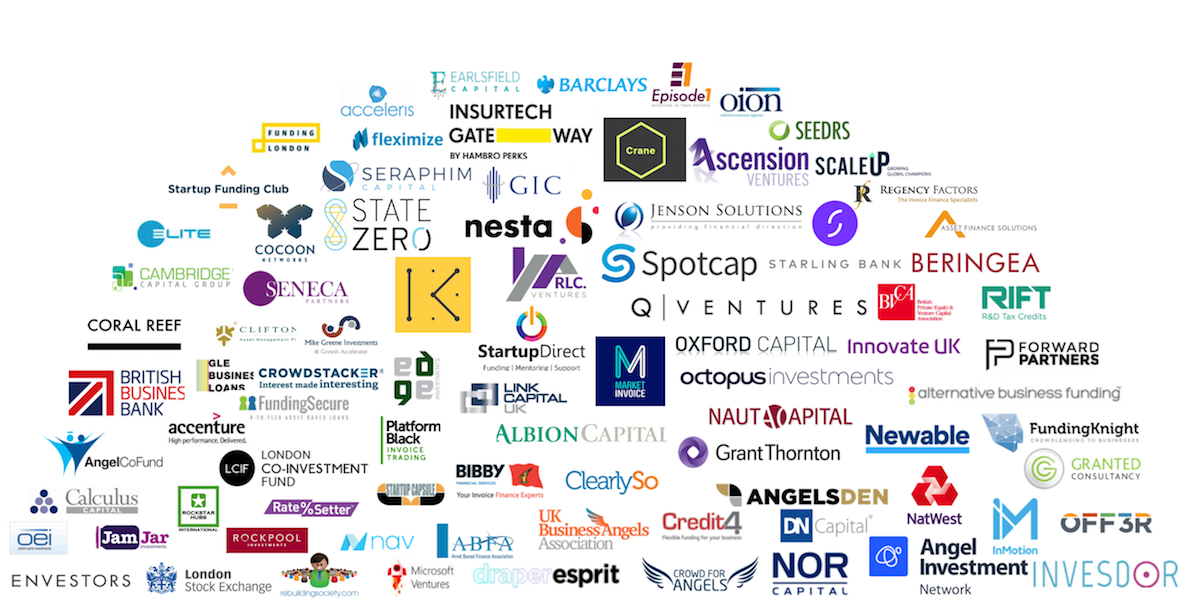 TICKETS TO THIS EVENT ARE NON-REFUNDABLE.