Investment for early-stage startups - hear from entrepreneurs who've succes...
Description
Come along to our next talk / social where a range of CRL-affiliated entrepreneurs will be discussing their investment journeys to date, including:
What's the best route to market for you?
How to get noticed by investors

Perfecting your story for investors, including demonstrating growth potential

Scaling

Exiting a startup and the process of becoming an investor yourself!
We are incredbily pleased to be welcoming both Arnold du Toit – Founder CEO, Brand Ambassador, Investor, CRL's Investor in Residence;
Arnold was the founder and CEO for Drive Daddy and RolleyGolf LTD. He has spent over a decade developing smarter technologies in personal transport for future landscapes, most recently exploited by the World's first Hop-on golf trolley.
Having lead design and opps teams during his time at RolleyGolf, he is now applying his personal IP to many other sectors. He acts as brand ambassador, advisor and investor in several start-ups, Ed Tech businesses and Hardware Accelerators in the UK.
CRL is incredibly pleased to have recently welcomed Arnold on as our Investor in Residence.
and Rowan Minkley and Rob Nicoll of Chip[s] Board.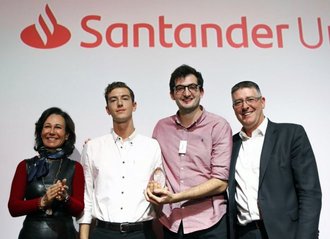 Chip[s] Board® is an eco-friendly alternative to chip board and MDF made from potato waste. Unlike its resin based counterparts, Chip[s] Board is biodegradable post-use and doesn't contain formaldehyde or any other toxic resins and chemicals.
The company were part of our Accelerator programme last year, and since then we've watched them go from strength to strength, obtaining substantial investment and partnering with a range of FMCG corporations.
These speakers will also be taking part in our upcoming demo day, so we're seeing this as an introduction to this much larger event taking place in March. Use this as an opportuntiy to get to know these inspiring entrepreneurs better prior to demo day!
Following the event pizza and beer will be on offer. Stick around to network with our creative community!