Description
The team at Business Gateway would like to welcome you to this exclusive masterclass, being held in partnership with Elevator:
Investment: Pitching to Win
When: Thursday 15th March 2018, 2 pm – 5 pm
Where: Dundee Centre of Entrepreneurship, University of Dundee
Building on the Pitch Perfect workshop, this interactive 3-hour session will give you the ability to take a fresh look at how your delivery can enhance the content of your pitch. You'll work on your presenting persona, movement and voice to deliver your business's message with clarity and confidence.
During this special session, you'll be challenged and taken out of your comfort zone to help you build experience and confidence to pitch in almost any situation. Individual feedback on your style will be given to help you develop and get the most out of the session.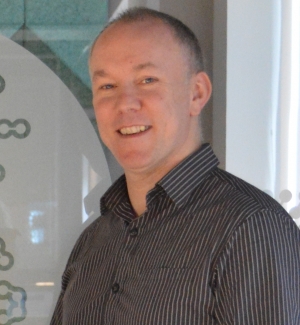 Delivered by Andy Campbell – Elevator
Over the last 20 years, Andy has amassed a wealth of experience in business start-ups and scale-ups. Andy has concluded over £25m in international contracts, secured £2m in venture capital, led an MBO and been responsible for the strategic vision, creation, planning, implementation and management of several digital media businesses, specifically within the video games sector. In 2014, Andy started working with Elevator to oversee the delivery of a new, state of the art Centre of Entrepreneurship in Aberdeen. Andy now actively runs the Accelerator Programme and currently manages the new Centre of Entrepreneurship and Accelerator in Dundee for Elevator. Andy was also recently named as one of Scotland's top ten digital disruptors.
Please note: A light lunch will be provided for participants registered for both modules on the day. Places are strictly restricted to 15, so please only register if you fully plan to attend on the day.
This masterclass is funded by the European Regional Development Fund. Investing in a Smart, Sustainable and Inclusive Future.

Four events are taking place as part of the ERDF-funded Dundee Centre of Entrepreneurship Workshop Series. The other events in the series are:
Innovation: Design Led Thinking
Thursday 8th March 2018, 10 am – 1 pm, Dundee Centre of Entrepreneurship, University of Dundee
For more information and to book, please visit: erdfdesignthinking.eventbrite.co.uk
Strategy: Understanding the Business Model Canvas
Thursday 8th February 2018, 2 pm – 5 pm, Dundee Centre of Entrepreneurship, University of Dundee
For more information and to book, please visit: erdfbusinessmodelcanvas.eventbrite.co.uk
Investment: Pitch Perfect
Thursday 15th March 2018, 10 am – 1 pm, Dundee Centre of Entrepreneurship, University of Dundee
For more information and to book, please visit: erdfpitchperfect.eventbrite.co.uk