Join SyncNorwich and Innovate UK EDGE for the second in their webinar series: Investment Readiness for Tech Start-ups.
About this event
This webinar will start by looking at how prepared you are for your funding journey and whether you're looking at the right source of funding. It then takes you through what a well-thought through investment opportunity looks like and explains how to de-risk it. You'll be introduced to InvestReadi, a new tool that Innovate UK EDGE is using, that gives an impartial view of your investment opportunity enabling you to put the right measures in place before you start approaching investors.
Who should attend: The Investment Readiness for Tech Start-ups webinar is targeted at founders and senior managers of technology companies seeking to secure equity funding to grow and scale their business.
Agenda:
• Introduction from John Fagan, Founder, SyncNorwich
• Introduction to Innovate UK EDGE (formerly Enterprise Europe Network) - Helen Turton, Client Engagement Manager, Innovate UK EDGE
• Investment Readiness for Tech Start-ups - Emma Douglas-Beet, Scaleup Director and Innovation & Growth Specialist, Innovate UK EDGE
• Panel discussion with Innovate UK EDGE client, Thyngs Ltd - Dr Neil Garner, Founder and CEO
• Q&A
• How to access Innovate UK EDGE support – Helen Turton
• Close out – John Fagan
Speaker bio: Innovate UK EDGE Innovation & Growth Specialist and Scaleup Director, Emma Douglas-Beet, has been working with companies to help them grow for over 20 years.
Dr Neil Garner, Founder & CEO of Thyngs Ltd - Thyngs is a growth stage physical to digital marketing and payments platform for charities and brand marketers. Using smartphone technology like QR and NFC Thyngs are turning offline marketing assets into high converting digital experiences. Charities and brand marketers use Thyngs to take touch-free payments, reward customer loyalty, and fundraise via campaigns, competitions, and promotions. The contactless technology used by Thyngs is available in every smartphone and presents a straightforward, low-cost solution to create, deploy and manage these services.
Thyngs started work with Innovate UK EDGE in 2020 and have secured a grant & matched equity funding since then.
Innovate UK EDGE is a key part of the UK innovation agency's investment in the innovative businesses that drive economic growth. It complements Innovate UK project funding with intensive, specialist-led support for such ambitious businesses. Each high-potential, innovative business in our portfolio benefits from the objective perspective of a dedicated innovation and growth specialist local to them. Our specialist considers a business in the round and, working closely with its leadership, identifies the most productive ways to accelerate its growth.
Please note the data collected by Eventbrite will be shared with Innovate UK EDGE. To understand how they manage your data, please view their Privacy Notice*
This does not conflict with any statements set out in Eventbrite's Privacy Policy.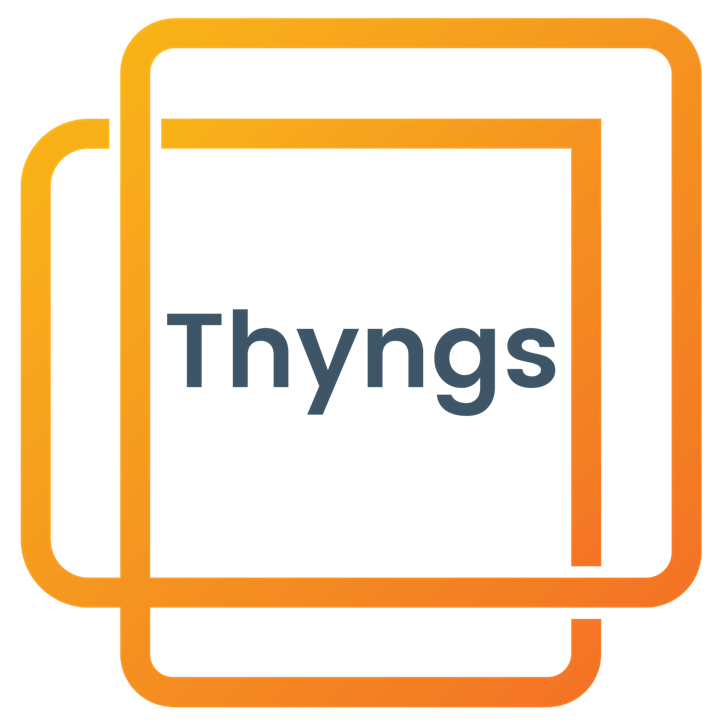 Organiser of Investment Readiness for Tech Start-ups
Innovate UK EDGE (formerly Enterprise Europe Network) helps businesses to innovate and grow on an international scale. It is the world's largest support network for small and medium-sized enterprises with international ambitions.
UK Businesses are facing many challenges due to the COVID-19 pandemic, and so Innovate UK EDGE has adapted its services to help ensure that your business is agile enough to adapt to these changes. Innovate UK EDGE Innovation Growth Specialists take a holistic approach to deliver fully funded, tailored innovation and growth support. Our business support gives SMEs access to up to 5 days with our Innovation Growth Specialists, where they'll access strategic coaching, mentoring and advisory support designed to help businesses review their current situation and establish foundations to stabilise their business and maximise business growth opportunities through innovation.
Some of our key support areas include access to finance and funding, marketing, operations, supply chain, government support and investors. Business can also have access to additional services including Innovation & Growth coaching, Global Business Innovation Programmes, Partnering opportunities, Pitchfest, Scaleup programme and Innovate 2 Succeed.
We work closely with Department of International Trade and other European, national and regional partners to help your business make the most of European opportunities.