Description
*** Workshop limited to 10 members only ***
This is a paid workshop
Laptops required for this event
You will also need ,to register on Meetup:
https://www.meetup.com/TechCitizen/events/244088224/
· How Investment ready is your startup?
· What can founders do to improve the chances of getting Investment from Angels and VCs?
· How can you best answer the Funding questions of Investors and Stakeholders?
Who is this for:
For all startup founders and staff who want to improve their Funding, Finance and Business competence.
Work shop objectives:
The main objectives to be achieved in this workshop are:

1. Modelling
Your startups will have to be modelled correctly to reflect its current stage and to record its progress. You will need to understand all the variables that impact your startup.
2. Investment ready
Investors will require you to explain and understand your business in terms of numbers.
You will be prepared to confidently speak to them and to answer their questions about the KPIs, Metrics, Projections and Due diligence.
3. Compliance
You will have to set in place controls and procedures in your startup, for the purposes of financial reporting to investors, stakeholders, staff, HMRC for tax and VAT.
Topics will include:
These topics will be covered over the course of a series of workshops, will be related to Funding and Finance:
• Cash flows
• Metrics, KPIs, Key ratios
• Profit and loss, Balance sheets
• Budgeting and Forecasting
• Book keeping and Double entry
• Compliance, Regulation and Due diligence
• Management accounts and Reporting

We will also look at the Financial accounts of successful public listed tech companies like
Facebook, Twitter, Amazon, Skype, Paypal, etc
Session 24th October:
This session will focus on the topics of:

1. Budgeting/forecasting
and
2. Cashflows
Each session will be a stand alone module
Instructors:
Osmond Desilva, Funding & Finance partner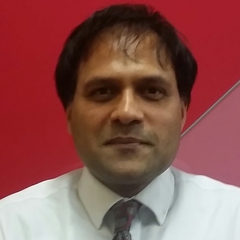 Osmond Desilva, Author of Conversation Confidence on Amazon. I am an Accountant and Electronics Engineer and assist in Business Plans, Pitch, Development, Strategy, Mentor and Funding for Startups and Entrepreneurs for over 25 years around the world
He has also been the host of the Business Funding show, Tech city and VC stand
Vipul Somaiya, Director at Taxplus Accountants Limited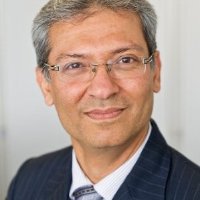 · An ACA qualified Chartered Accountant, member of ICAEW (Institute of Chartered Accountants in England and Wales)
· One of the co-founder of accounting firm Taxplus Accountants Limited, more details can be found here
· Coach/mentor/speaker/consultant to many companies looking for funds. Specialty in SEIS/EIS funding
WORKSHOP OUTLINE
"Why create financial projections when it is all a guess?"
Many entrepreneurs and small business owners have trouble making estimates and reducing the uncertainty in which they operate to a limited set of variables within a structured model. Their mistake is how they define the objective they aim to accomplish.
The goal of financial projections is not to guess the future. That is simply not possible. Rather, the goal is to define the company's strategy for the next 2-5 years and create a mathematical representation of that strategy in the form of a financial model.
In this workshop, we will discuss a framework that will allow you to create the valuation you can justify to investors and that will reflect your go to market strategy.
Specifically we will address:
1. What information the financial model can give you and why it is necessary to build it, though much of it is a guess. We will also discuss what aspects of your financial model are important to investors and why.
2. Income Statement and Balance Sheet Basics: Structure, the meaning of different line items, and an overview of important ratios that measure operational and financial health of the company.
3. Revenues and Costs: We will discuss how to model revenues in several industries, and how to think through estimating relevant fixed and variable costs.
4. Income Statement Assumptions / Revenue and Cost drivers: The crux of the modeling is an ability to make good assumptions. Anyone can build a mathematical formula and propagate it forward, but the output is only as good as the inputs.
We will explore how to make assumptions that are justifiable and achievable, what research needs to be done in order to figure out what those assumptions need to be and what strategic decisions you need to make in order to set stage for how those assumptions, such as growth rates, will evolve.
5. Balance Sheet Assumptions - CAPEX and Working Capital
6. Free Cash Flow calculation
7. Break-even analysis - i.e identifying the point in time at which your business becomes profitable.
Agenda
The schedule for the afternoon will be as follows:
02.00 pm to 02.05 pm Introductions and Networking
02.05 pm to 02.55 pm Workshop Part 1 – Modelling
02.55 pm to 3.10 pm Break
3.10 pm to 4.00 pm Workshop Part 2 – Case studies

Directions
Upper floor
Nearest tube: Old street
Opposite Pret a Manger
Cafe conduct
The venue is provided to Tech city for free and we need to respect the owners hospitality.
You are required to buy one item from the cafe counter.
You are not allowed to consume/leave any drinks (including all branded water and fizzy drinks) and food from outside, on the premises.
Training
Full and flexible training can be provided for these accounting software packages:
Excel, Kashflow, Xero, VT, Iris, Sage and Payroll.
Laptops and MS Office
Remember to bring your Laptops to all workshops.
Also ensure that you laptops have MS office as,
we will be using spread sheets in all the workshops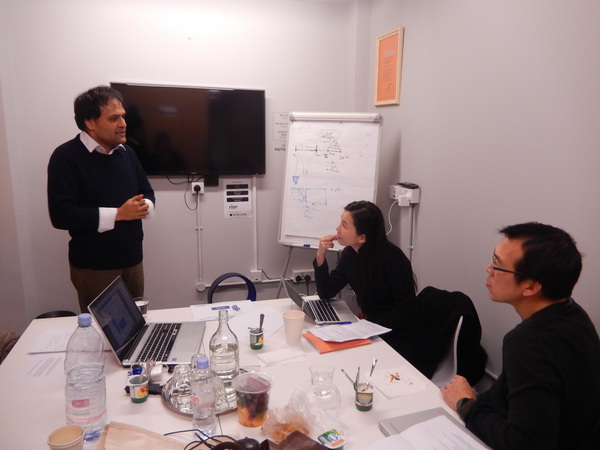 Tech Citizen Entrepreneurship Academy (TCEA)
Objective
For startups teams to build their competence and skillset/mindset in all the 10 modules, as early as possible in the business life cycle.
Modules
The modules are listed together with a competence level (/10 for each module) and a time frame for completion. We will reference our events and workshops to each of the 10 modules below:
Description Competence Time frame
3. Finance & Accounting
Module: MA
Content: Financial management and modelling, margins,
accounting, pricing, cash flow, financial statements, reporting
You will also need ,to register on Meetup:
https://www.meetup.com/TechCitizen/events/244088224/