Investor Academe, 2-8pm, 10th September 2015

Thursday, 10 September 2015 from 14:00 to 20:00 (BST)
Event Details
Objectives:
This is a practical and interactive workshop for new angel investors. By the end of this workshop you will have the tools, knowledge and network to make "smart" investments as part of an angel syndicate or group. 
What previous participants said:
"The workshop made me realise nobody is an amazing expert, just brave enough to ask questions"
"The interactivity and style – it was over in a flash. Thoroughly enjoyed it. Great participation. Huge amount of thought & effort"
About the workshop:
Central to the workshop is a due diligence exercise using a case study based on a real business which the founders have now exited. We will cover all aspects of due diligence to identify the main risks and any areas for clarification. Once we've decided whether or not we'll invest in the business, agreed the investment terms, valuation and what our involvement with the business will be once the investment has been made (or not), we'll reveal what really happened. We'll also discuss returns on this investment versus potential returns from other asset classes such as cash, property or listed shares as well as what the lessons are from this business and other businesses we've invested in.
There will also be an opportunity to discuss your objectives for investing and attitude to risk, strategies for meeting your objectives and managing risk, how the tax breaks work to help maximise the upside and minimise the downside of angel investing and the wider benefits of angel investing beyond potential financial returns.
Who should attend:
This workshop is for High Net Worth Individuals (as defined by FSMA) who are interested in becoming angel investors as well as angels with some experience who want to fine-tune their investing skills. It's particularly suited to people who:
Want to invest as part of a syndicate to pool their financial resources and expertise

Want to manage risk by taking a portfolio approach and leveraging the tax breaks

Like to learn by doing and collaborating with experienced angels

Want to have fun, expand their network and fuel their brains!

Workshop leaders:
The course will be delivered by Sarah Turner and Ramona Liberoff, both seasoned angel investors from the Angel Academe network. They've made over 20 investments between them through various groups and will draw on this varied experience as well as what's seen as industry best practice. 
We'll also have experts on hand from haysmacintyre to explain the generous tax breaks that are available to angel investors (the Seed Enterprise Investment Scheme and the Enterprise Investment Scheme).
We are very grateful for the support of our partners: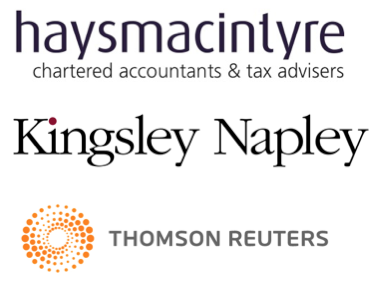 When & Where

haysmacintyre
26 Red Lion Square
WC1R 4AG
United Kingdom


Thursday, 10 September 2015 from 14:00 to 20:00 (BST)
Add to my calendar
Organiser
Angel Academe is the UK's leading angel network for women. Most (but not all) of our members are women and we invest in ambitious tech startups with at least one woman on the founding team.
Our focus is on creating diversity in the investment community by helping women become angel investors. We believe that diverse investor and startup teams make better decisions, are more capital efficient and give a better return on investment. Women control 48% of net wealth in the UK, but invest only 5% of angel capital so are dramatically under-represented in this exciting asset class. 
Both experienced and new angel investors are welcome at our events as well as men who share our vision. We want to become (even) better investors by sharing our experience and investing together in a fun and collaborative environment.
We run regular pitch and training events throughout the year where investment opportunities that have been through our rigorous screening process present to our angel group.