Investor Briefing Meeting (Rockstar explains some 40 companies & Projects i...
Description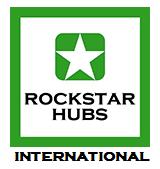 At Rockstar Hubs International, we help our clients to achieve tangible results, by providing them with resources, including investment opportunities that help them build wealth. We bring together as many aspects as possible to make your business successful, all under one roof.
We offer professional Investor sessions that will show case the Rockstar portfolio of its own companies and projects that YOU can invest in.

This FREE investor session will not only be informative and educational but will also provide a platform for all our investors to share ideas, and to take advantage of Rockstar's new and the latest business ideas.