Investor Evening with Mkango Resources (LON:MKA), BMR Group (LON:BMR) and C...
Description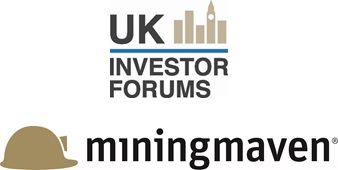 INVESTOR EVENING
Thursday 17th November 2016
at
The Cote, St Paul, London
In Partnership with

with: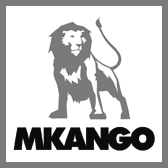 Mkango Resources (LON:MKA)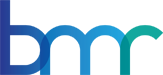 BMR Group (LON:BMR)
+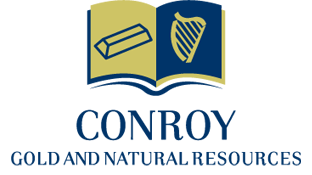 Conroy Gold (LON:CGNR)
---
---
Thursday 17th November 2016
FREE to Attend*
*Registration only. Places STRICTLY Limited. Register NOW to avoid disappointment
Venue: The Cote Brasserie, 26 Ludgate Hill, St Pauls, London EC4M 7DR
Event timings:
18:00 - 18:30 Registration and Drinks
18:45 - 20:15 Presentations from Mkango Resources, BMR Group + Conroy Gold
20:15 - 21:30 Buffet dinner, drinks + networking
---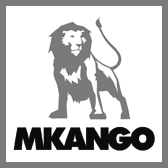 Mkango Resources Ltd. (TSX-V / AIM: MKA) Mkango listed on TSX-V in January 2011 and on the AIM market of the London Stock Exchange in June 2016.
Mkango is focused on the development of the Songwe Hill rare earth project and Thambani uranium project in Malawi. Songwe has advanced from an early stage in 2010 through two phases of drilling, resource definition and extensive metallurgical test work to completion of a pre-feasibility study in September 2014, updated in November 2015, one of only a handful of rare earths projects globally to have advanced beyond this stage and amongst the lowest capex in the sector.
The project is an open pittable deposit with long mine life, has significant expansion options, favourable mineralogy and a rare earth mix geared to the high growth permanent magnet sector, and is located in a strategically important rare earths mineral province.
The main exploration targets at Thambani are uranium, niobium and tantalum. In January 2015, Mkango announced the first set of assay results of 142 soil and rock chip samples from 9 trenches, which returned variably anomalous uranium, niobium and tantalum values in most trenches, ranging up to 4.70 % U3O8, 3.25 % Nb2O5 in soil and up to 0.42 % U3O8, 0.78 % Nb2O5 and 972 ppm Ta2O5 in rock chips. In July 2016, the Corporation announced the results of an airborne geophysical survey covering approximately two thirds of the licence area, highlighting a number of significant radiometric and magnetic anomalies.
The company's corporate strategy is to develop new sustainable sources of rare earth elements and other minerals geared to growth in the low carbon "green" economy, technology and the Fourth Industrial Revolution.

---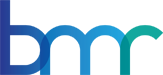 BMR Group PLC (AIM: BMR) is focused on the recovery of lead and zinc from the tailings deposits of Zambia's oldest mine at Kabwe, Zambia.
The Company has successfully developed a proprietary acid/brine leach process that enables it to achieve high metal recoveries from the different tailings deposits at Kabwe, comprising principally wash plant tailings and leach plant residues.
BMR submitted its EIA (environmental impact assessment) to ZEMA (Zambia Environmental Management Agency) in late 2015 which was approved by ZEMA in mid-2016.
BMR has raised equity finance for building the plant to process the tailings, in addition to which BMR has entered into an off take agreement for the sale of the products, comprising lead, zinc and zinc sulphate heptahydrate; furthermore BMR has entered into a loan facility agreement for $5.2 million to ensure funding for the plant construction and finance for the initial sales. BMR has recently commenced construction of the plant, expected to be commissioned in 2017.
BMR is also working on conversion of its other tailings for revenue generation including the Waelz Kiln Slag for sales into the construction section and processing of the Imperial Smelter Furnace slag which contains vanadium.
---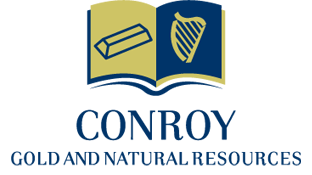 Conroy Gold and Natural Resources plc (AIM: CGNR). Conroy Gold is an exploration Company whose objective is to make very substantial returns for shareholders through the discovery and development of economic gold deposits in the North of Ireland and in Northern Finland, in both of which areas geological potential for large gold deposits has been demonstrated.
The Company's primary focus is on its 100% owned licences (c.100,000Ha) in Ireland which are within the highly prospective Longford - Down Massif. The Company has discovered a 50 km (30 mile) gold trend and is targeting a multi-million ounce gold resource within the Clay Lake - Clontibret district (325Ha) in the northeastern end of its licence area. The 50 km trend contains a series of gold targets ranging from grass roots to advanced stage exploration.
The Company is targeting high tonnage and high - contained ounce deposits. Examples of deposits that appear to have similarities to the mineralisation at Clay Lake and Clontibret are the orogenic Macraes mine in New Zealand and the intrusion - related Murantau mine in Uzbekistan.
Ireland is a mining and business friendly country and in 2015 came first in Europe for Mining Investment Attractiveness in the prestigous Fraser Institute global rankings.
The management team has a proven track record of successful exploration and development of world class deposits which became producing gold and zinc mines including the discovery of the Galmoy ore bodies in County Kilkenny in Ireland, which led to Ireland becoming an international zinc province.
Conroy Gold's exploration in Ireland has led to the discovery in Ireland of a new European gold district. This extends for 30 miles (50 km) across counties Armagh, Monaghan and Cavan.
---
Registration only. Places are STRICTLY Limited and we expect that demand for places to be very high. Please register early to avoid disappointment

Registration only. Places STRICTLY Limited. Register NOW to avoid disapointment
FREE TO ATTEND
Advance registration is required. Places are strictly limited and available on a first come first served basis, so do ensure you register early to avoid disappointment.
This premium event is suitable for investors and those who wish to learn more about mining and exploration related investment opportunities.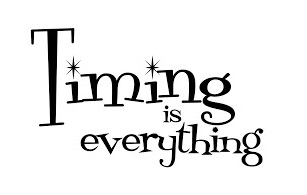 UK Investor Forums and MiningMaven are trading divisions of Catalyst Information Services Limited. Registered in England no. 06537074. Registered Office Address 3rd Floor Ivy Mill, Crown Street, Manchester, M35 9BG
Organiser of Investor Evening with Mkango Resources (LON:MKA), BMR Group (LON:BMR) and Conroy Gold (LON:CGNR).
Just a few of the many exciting investment ideas we will be showcasing:
Small Cap  opportunities (AiM, NEX, TSX & ASX)

Bitcoin + Blockchain Technologies

3D Printing  + Internet of Things (IoT)

Technology Metals (Lithium, Graphite etc)

Recycling, Green + Clean-Tech Solutions

Fine Wines + Classic Cars

Food Technology, Farming & Forestry

Collectables, Antiques & Fine Art
To be notified of forthcoming UK Investor Forums events in your area, register now www.ukinvestorforums.com.
Rest assured your details will be kept securely and you will not be bombarded with emails from us or any third parties.
Disclaimer: UK Investor Forums (UKIF) is a trading division of Catalyst Information Services Limited. Registered in England no. 06537074 (Registered Office Address 3rd Floor Ivy Mill, Crown Street, Failsworth, Manchester, M35 9BG).
UK Investor Forums organises and facilitates events and seminars across the UK for Sophisticated Investors and those wishing to manage their own financial affairs, to hear from sector and industry experts, meet with companies, learn more about a wide range of investment ideas and opportunities and network with like-minded people.
UKIF does not give investment advice or act as an advisor or promoter for any individual person, company or investment class. Individuals are always advised to carry out their own extensive research with regard to any investment and or consult with their advisors should they deem it appropriate. In the case of investments listed on stock markets, any information provided does not constitute any form of advice or recommendation and is not intended to be relied upon for making (or refraining to make) any specific investment or other decisions.
Should individuals wish to enter into direct relationship with any company or individual presenting they do so of their own accord and UKIF will not have any responsibility or liability in this respect.