Investor & Publisher Connector
Sales Have Ended
Registrations are closed
SOLD OUT! We are no longer accepting registrations for Monday's event. The next opportunity to take part in curated meetings between publishers, investors and developers will be at Pocket Gamer Connects Digital NEXT (November 15-17). Please register your interest here for that: https://www.pgconnects.com/digital/investor-connector/ For all other questions about Investor And Publisher Connector and future matchmaking activities, please contact sasha.paleeva@steelmedianetwork.com
Sales Have Ended
Registrations are closed
SOLD OUT! We are no longer accepting registrations for Monday's event. The next opportunity to take part in curated meetings between publishers, investors and developers will be at Pocket Gamer Connects Digital NEXT (November 15-17). Please register your interest here for that: https://www.pgconnects.com/digital/investor-connector/ For all other questions about Investor And Publisher Connector and future matchmaking activities, please contact sasha.paleeva@steelmedianetwork.com
Welcome to a new event with Game ON Mid Sweden and Bron Innovation connecting Swedish game makers with investors and publishers
About this event
Where game developers meet prospective publishers and investors
Welcome to the first PG Investor & Publisher Connector event that's focused on the development talent in the Swedish game industry
This doesn't mean the event is for Swedish companies only, it is entirely open to publishers and investors from around the world, as well as developers from all across the Nordic region, but the core focus will be on celebrating and supporting the incredible Swedish game development talent.
Are you a developer looking for funding? A publisher looking for great new games and talent? Maybe you're an investor looking for an opportunity? If you answered yes to either of these questions, then you'll want to sign up!
How does it work?
The core format of the event will follow along the lines of the popular and successful Pocket Gamer Investor Connector events. This means that applicants will be asked to sign up (selecting the appropriate ticket here) and then fill in some more core details on what they are doing and looking for.
Our team will then collate this into a series of focused curated video-conferenced meetings (of c.20 minutes each) to take place during a three-hour period from 14:00-17:00 (UK)/15:00-18:00 (Sweden) on Monday 1st November with the help of the SM team.
You'll then be completely free to follow up with longer discussions, you'll get your deals done, go on to have huge success, and change not only your own lives but the whole world!
Who is the event for?
The event is designed for three specific groups, if you fit into one of these and want to get involved - please sign up for the relevant ticket and we'll get back to you with the next steps!
Game Developers - You're making a game (on any platform) and looking for funding, publishing partner, or both!
Publishers - You're actively looking for new games and development teams to work with, be they indies, start-ups, or more established creators
Investors - You are actively looking for new investment opportunities in the games business, be they developers, games, or indeed publishers. You could be an angel investor, a fund, or a VC.
At this point, the event is not open to other parts of the ecosystem (we have other events for different groups, such as PG Connects Digital Next, where ad networks, media and other sectors are welcome).
Because the event is personally curated, we advise you to sign up by Monday, 25 October so that our team can consider your details and prepare your meetings.
N.B. This is a curated session, so applying for a ticket does not in itself guarantee entry - successful applicants will undergo an approval process. Although the event is open to developers from across the Nordic region, Swedish-based developers will have precedence. Sorry non-Nordic developers, but you can apply to take part in PGCD Next in mid November!
Investors and publishers taking part include: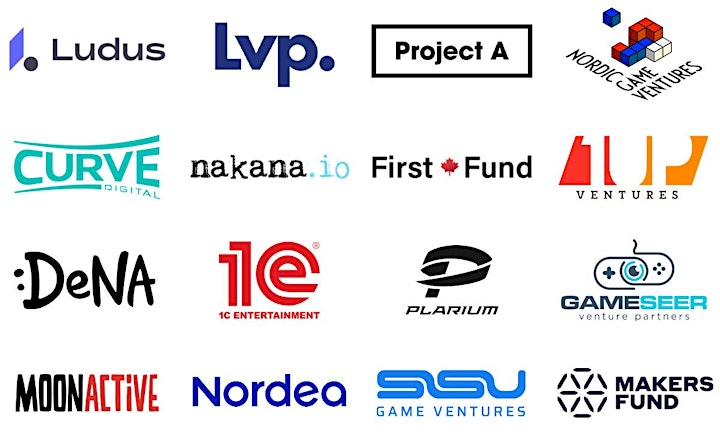 Game ON Mid Sweden
The Swedish games industry is currently booming, and around a billion people have played at least one game designed by a Swedish game developer. The revenue growth since 2009 has been substantial, with a 25-fold increase in total revenue between 2009 to 2019. According to the Swedish Game Developer Index, it went from a value of €91 million to €2.3 billion during that time. And as more and more games are developed each day, there is little doubt that the industry will continue to grow.
Game ON Mid Sweden is a game cluster that aims to develop and strengthen the game industry in Västernorrland. We have a focus on growth, internationalisation and competence, as well as through collaboration with other industries, to contribute to the renewal and development of business and the public sector in Västernorrland.
Game on Mid Sweden is funded by European Regional Development Fund and Region Västernorrland together with the cities of Sundsvall and Kramfors and game development companies in Västernorrland
Get more information and the latest news from Game ON Mid Sweden and Bron here.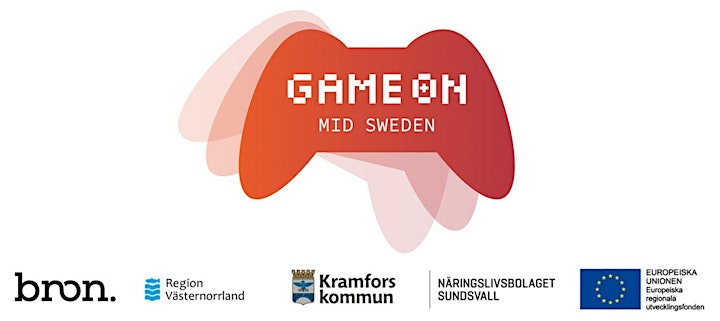 Brought to you by the experts
This is a great opportunity to connect with other businesses that could help push your company forward and it's totally free to apply.
If you're looking for other opportunities to connect with others as well as learning about the latest trends, technologies, and techniques, then our PG Connects conferences (live and digital) could be just the thing! These complete, multi-day events bring together speakers and panelists from around the world to share knowledge and insight, as well as provide great networking opportunities. Sign up for the next conference now!
If you'd like to discuss sponsorship opportunities please contact Lisa on lisa.bisset@steelmedianetwork.com or book a chat at: https://calendly.com/lisa-bisset
Organiser of Investor & Publisher Connector