Description
Investors on stage with Alessandra Sollberger, Mosaic Ventures

Monday 20 April - 6.30pm - 8.00pm

(6.30pm for 7.00pm start)
at Rainmaking Loft

Building a company is hard. Convincing strangers to give you money to do it is harder. So we thought we'd even the playing field and give you access to the investors. We've arranged a series of events over the coming months to present to you the investors doing the deals in London.
Come and hear what trends they are seeing, what ideas they are backing, what they are looking for in a deal, and how you should approach them.

Meet them, ask the questions you need answers to, and walk away with a face to the name, and maybe a business card…
Alessandra Sollberger of Mosaic Ventures is our guest in April.
Alessandra previously worked in private equity at Blackstone, covering sectors ranging from consumer brands to software. Prior to that, she worked in startups in the US and Europe and in M&A at Goldman Sachs. She graduated from Oxford and is the founder of Bright Mentors, an edtech non-profit teaching coding and science in secondary schools through a network of technology professionals.
Learn more about Alessandra: @a_sollberger
Mosaic Ventures:
According to Mosaic Ventures, great founders are rare. As a new Silicon Valley-style venture capital firm based in London, Mosaic invests in founders who have the drive to 'make a dent in the universe'. Prior to founding Mosaic, its partners have invested across 10 countries in over 70 companies that together have created ~$200 billion of value, including global category leaders such as Alibaba, Criteo, Etsy, King, Pinterest, 3D Robotics, TransferWise and eDreams. They also have extensive operating experience at leading West Coast startups.
Mosaic loves engaging with 'crazy and contrarian' ideas. Come and find out if you're one of the outliers that Mosaic might just be looking for...

Learn more about Mosaic Ventures: www.mosaicventures.com/ | @Mosaic_VC
View our past #investorsonstage on our Vimeo channel.
By Monkfeet and Rainmaking Loft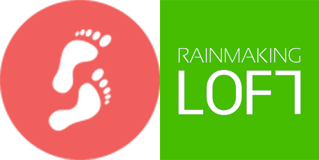 Organizer of Investors on Stage with Alessandra Sollberger of Mosaic Ventures
Monkfeet hosts classes, workshops and events on essential skills for entrepreneurship.
We provide the skills you need from trusted experts, at the best spots for entrepreneurs in London.
Rainmaking Loft is a dynamic startup hub for ambitious high growth tech startups, located in both London and Berlin. Rainmaking Loft is dedicated to supporting startups by providing them with a highly collaborative and inspiring working environment, at a significantly subsidised price.

Together, we bring you the founders, investors and influencers who are shaping the startup landscape, through informative and inspiring events.
monkfeet.com | @Monkfeet
rainmakingloft.com | @RLoft