Description
Investors on stage with Sean Seton-Rogers, Profounders Capital

Wednesday 27 May - 6.30pm - 8.00pm

(6.30pm for 7.00pm start)
at Rainmaking Loft

Building a company is hard. Convincing strangers to give you money to do it is harder. So we thought we'd even the playing field and give you access to the investors. We've arranged a series of events over the coming months to present to you the investors doing the deals in London.
Come and hear what trends they are seeing, what ideas they are backing, what they are looking for in a deal, and how you should approach them.

Meet them, ask the questions you need answers to, and walk away with a face to the name, and maybe a business card…

Sean Seton-Rogers of Profounders Capital is our guest in May.
Sean is a founding Partner at PROfounders Capital. Since 2000, Sean has been investing in technology companies across both the US and Europe at both Balderton Capital (formerly Benchmark Capital Europe) and Commonwealth Capital Ventures in Boston. In addition to the PROfounders portfolio companies, he has in the past worked closely with others such as Bebo, Wonga.com, and ConstantContact. After leaving Balderton Capital, Sean took his entrepreneurial leap and went on to set up PROfounders Capital. Almost 6 years later, the team have invested in over 25 companies, 9 of which have already exited.
Learn more about Sean: @setonrog | angel.co/setonrog

Profounders Capital:
PROfounders are a venture capital fund for entrepreneurs powered by entrepreneurs. They focus on capital efficient, early-stage companies operating in the digital media and technology space. When looking for portfolio companies, PROfounders keep their eye out for companies that have disciplined and innovative management and which address large potential markets and can generate identifiable revenue streams that can be scaled.
Typically, PROfounders Capital initial investments will be between £0.5m - £2.5m with the scope and intention to support future financing rounds where necessary and appropriate. PROfounders has an extensive network of contacts from large corporate, new entrepreneurs and established founders and leverages this to be an interface between old and new media and to enhance the opportunities available to its investments.
PROfounders are looking to invest and support new businesses in order to create long-term value and promote entrepreneurism. Come and meet Sean and find out whether your company is worthy of PROfounders investment.
Learn more about Profounders Capital: www.profounderscapital.com | @profounders
View our past #investorsonstage on our Vimeo channel.
By Monkfeet and Rainmaking Loft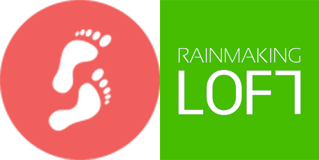 Please note that the event is filmed and photographed. Attendees may appear in photos and videos. By registering for the event you consent to appearing in photos and videos of the event.
Organizer of Investors on Stage with Sean Seton-Rogers of Profounders Capital
Monkfeet hosts classes, workshops and events on essential skills for entrepreneurship.
We provide the skills you need from trusted experts, at the best spots for entrepreneurs in London.
Rainmaking Loft is a dynamic startup hub for ambitious high growth tech startups, located in both London and Berlin. Rainmaking Loft is dedicated to supporting startups by providing them with a highly collaborative and inspiring working environment, at a significantly subsidised price.

Together, we bring you the founders, investors and influencers who are shaping the startup landscape, through informative and inspiring events.
monkfeet.com | @Monkfeet
rainmakingloft.com | @RLoft