Description
Investors Unplugged is a unique oppurtunity for you to gain direct connections to investors, practice your pitch and receive first-hand feedback.
Forward Partners will help you understand whether VC funding is right for your startup, what type of companies they invest in and what founders they are looking for.


Meet Forward Partners.
Forward Partners is redefining Venture Capital. At Forward Partners we believe there is a better way to do venture capital, and a better way for founders to grow their business.
We invest in the UK's most exciting tech start-ups at the earliest possible stage. Our portfolio includes superstars such as; Gravity Sketch, Appear Here, Wonderbly (LostMyName), Zopa, Thread, Big Health and Drover.
Forward Partners combines the best of traditional venture capital benefits, with a hands-on team of world-class experts; working hard to help founders realise their vision by supporting across all your major business functions; tech, product, brand, growth, PR and talent.


Meet the Investor.
Chris is an Investor at Forward Partners, a leading early-stage VC fund providing startups with a game-changing combination of capital + operational support. Their unique approach is helping to build the UK's next generation of talented AI, e-commerce and marketplace businesses.
He previously founded machine learning platform growthsquared.io, enabling e-commerce businesses to apply advanced analytics to their data. Before that, as Head of Analytics at Swoon Editions, he championed the "zero stock, zero lead time" model in online retail.
Chris has a PhD in organisational economics from Imperial College London and has worked part-time on the London Stock Exchange ELITE programme - supporting UK scale-ups such as Skyscanner, graze.com, Vision Direct and MedicAnimal - with the exciting nightmare of rapid growth.


Pitch your startup
The event will enable you to practice a 3 min investment pitch and receive honest feedback from the investor. There are 5 pitching slots available.
If you would like to pitch or have any general questions please email: taylor@bloomingfounders.com.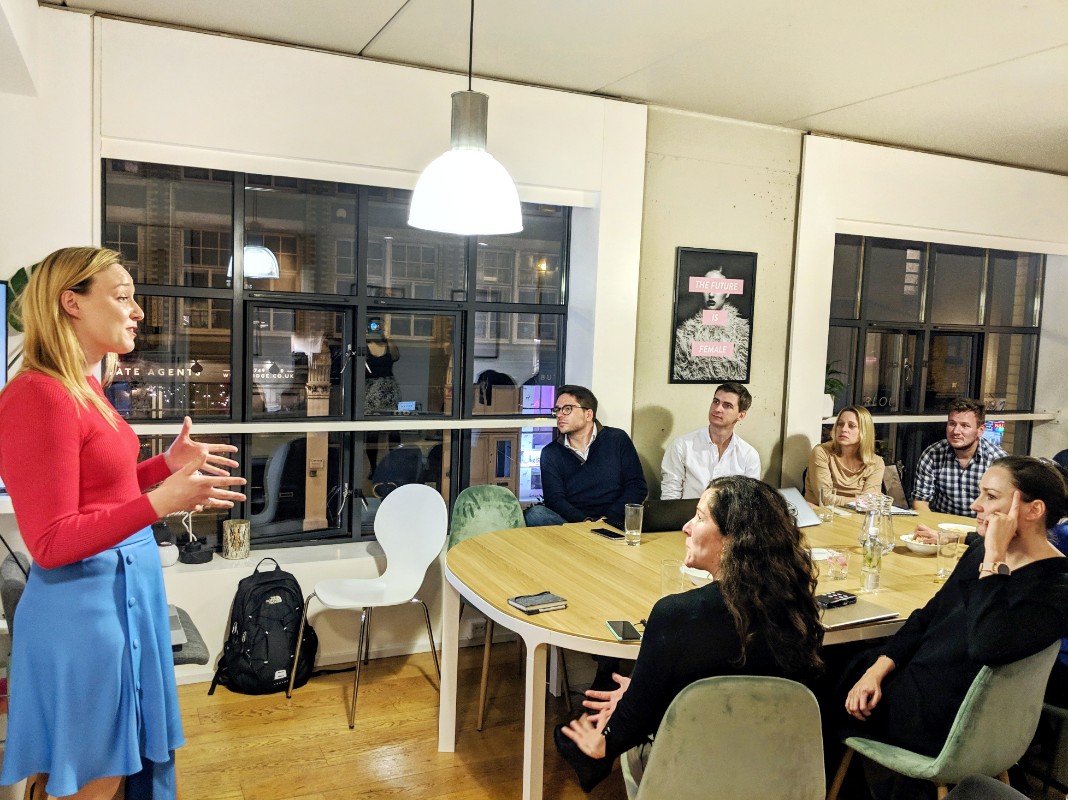 BROUGHT TO YOU BY



Blooming Founders is London's leading female-friendly startup platform offering networking opportunities, educational classes and events, and a collaborative coworking space where ideas transform into tangible businesses. Our platform has been designed for the needs of female founders and we welcome everyone to join.