Description
Investors Unplugged is a unique opportunity for you to gain direct connections to investors, practice your pitch and receive first-hand coaching and feedback.


*** This event is going ahead as an online event. Seats are limited to ensure a stable connection and enough time for everyone to engage. ***
Agenda.
6.30pm - Welcome & Intro by the investor
6.45pm - General Q&A for the investor (everyone)
7.00pm - 5 pitches of 5 minutes each, followed by 5min feedback (selected startups)
8.00pm - Remaining Q&A (everyone)
Meet the Fund.
Forward Partners is a leading early-stage VC fund providing startups with a game-changing combination of capital and operational support. Their unique approach is helping to build the UK's next generation of talented AI, e-commerce and marketplace businesses.
Forward Partners combines the best of traditional venture capital benefits, with a hands-on team of world-class experts; working hard to help founders realise their vision by supporting across all their major business functions; tech, product, brand, growth, PR and talent.
Meet the Investor.

Louise Rix is an investor at Forward Partners, an early stage VC firm based in London. Prior to joining Forward Partners, Louise started out as a medical doctor and has experience in a number of medical and surgical specialties. She has undertaken research in a world class laboratory, is published in an international medical journal and has presented work at multiple national and international conferences.
She left medicine to found a MedTech company and joined the accelerator Entrepreneur First before moving into venture capital at Forward Partners. She blogs about startups and diversity in tech.

Pitch Your Startup.
The event will enable you to practice a 5 min investment pitch and receive honest feedback from the investor.
There are 5 pitching slots available and there is a selection process, so please submit your interest in pitching as soon as you can.
Our general selection criteria are:
1) Your startup falls into the investment areas of the fund.
2) You have an MVP and some traction.
3) You have at least on woman in your co-founding team.
If you would like to pitch, or have general questions please email: taylor@bloomingfounders.com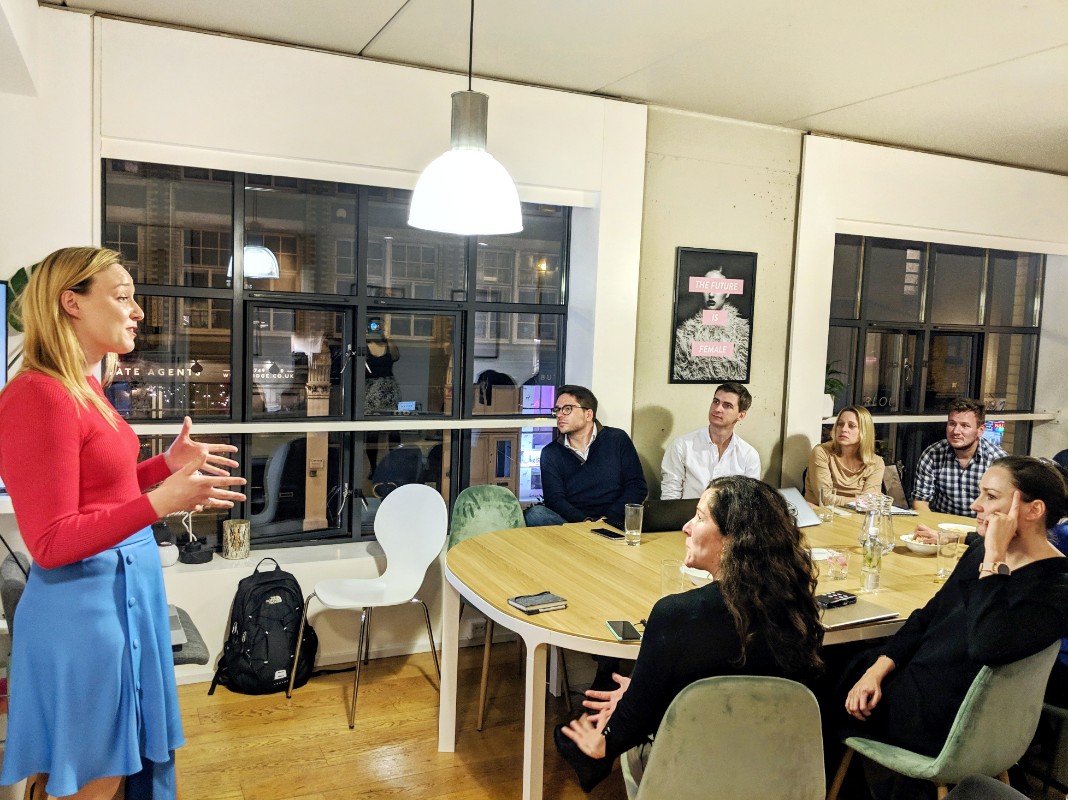 BROUGHT TO YOU BY



Blooming Founders helps early stage female founders and diverse teams succeed in business. We run London's largest network of female entrepreneurs, a co-working space and events all year round to provide education around entrepreneurship, business growth, personal development as well as networking opportunities.
Our events are open to everyone, even though some opportunities during the events might be for women only.
Date and Time
Location
Refund Policy